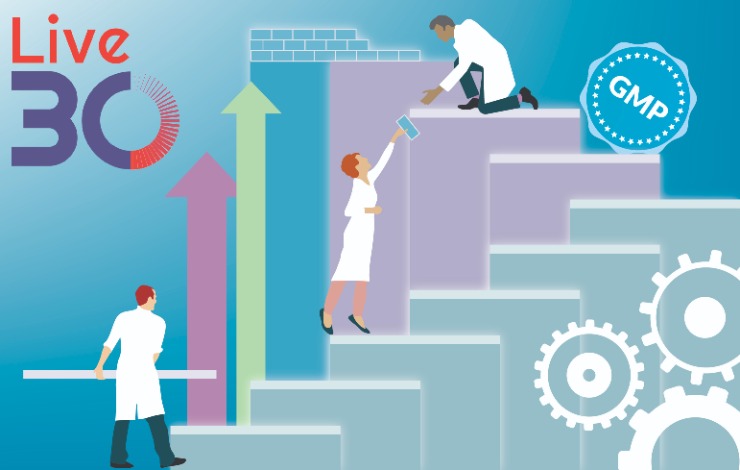 Live30 webinars are thirty-minute presentations designed to update you on the latest innovations, applications, and data in a fast yet interactive format.
Collaboration can help overcome process development and capacity expansion hurdles to enable the delivery of reproducible and scalable manufacturing processes for cell and gene therapies.
Genepeutic Bio is a CDMO founded in 2020 to deliver the next wave of personalized cell and gene therapy for patients in Asia, initiating with chimeric antigen receptor (CAR) T cells. This GMP facility complies with international standards utilizing the latest technology of CAR T to fight cancer and bolster patient safety through extensive quality control.
In this webinar, we'll discuss our journey in becoming the first GMP-certified cell and gene therapy manufacturing facility in Thailand. You'll also discover more about the importance of PD optimization, closing and automating workflows, training, project management, tech transfer, and the key lessons learned along the way.
Understand how to overcome some of the hurdles to achieving GMP manufacturing
Learn more about process development capabilities required to better support cGMP manufacturing
Gain industry-relevant insight from a case study for developing GMP-compliant facilities in Asia
Discover how to apply lessons learned to help streamline your capacity expansion project to support patients in need