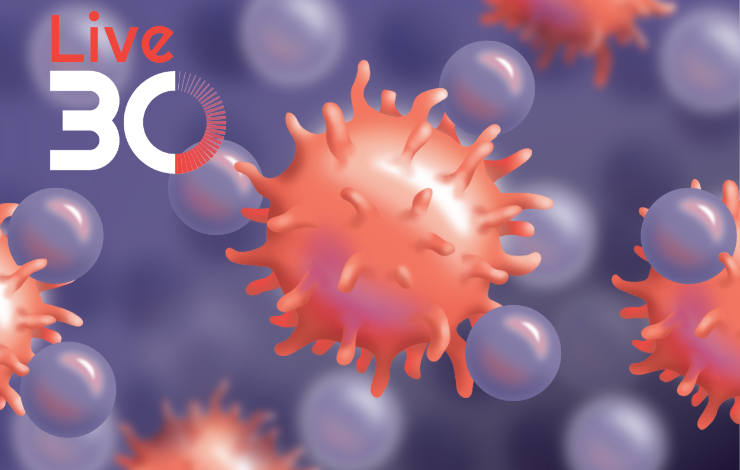 Live30 webinars are thirty-minute presentations designed to update you on the latest innovations, applications, and data in a fast yet interactive format.
Isolating CD4+ and CD8+ T cell subsets is critical for controlling the ratio within the final drug product. It also has impacts downstream steps such as cryopreservation after isolation. Achieving younger, less differentiated T cells is important for optimizing clinical outcomes. With this in mind, Thermo Fisher Scientific is releasing a first-of-its-kind platform technology that enables isolation of CD4+ and CD8+ T cells with a key differentiator: an active release mechanism for clinical trial or commercial manufacturing.
The Gibco™ CTS™ Detachable Dynabeads™ CD4 Kit and the Gibco™ CTS™ Detachable Dynabeads™ CD8 Kit each possesses a proprietary active release mechanism that enables active release of Dynabeads from the cells at any time in the process while maintaining high cell yield. Conjugated to highly specific, single-domain VHH antibodies that target specific clusters of differentiation markers, the performance exhibits consistent and optimal isolation and purity of target T cell populations while addressing the biological variability that cell therapy manufacturers are facing.
How the active detachment of Dynabeads from target cells at any time allows users to add flexibility and scalability to their process
How to maintain desired cell phenotypes
How to isolate target cells for both autologous and allogeneic processes