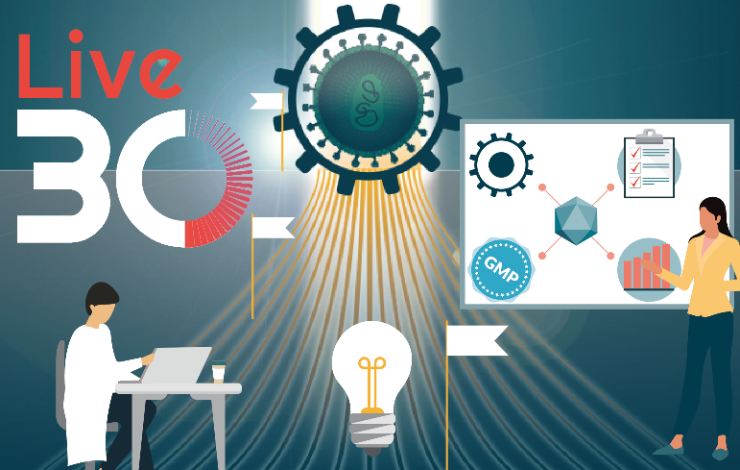 Live30 webinars are thirty minute presentations designed to update you on the latest innovations, applications and data in a fast yet interactive format.
There is continued demand for viral vector manufacturing as the number of clinical trials, approved products, and investments remains in growth mode. Unfortunately, a lack of standardized processes and equipment can make processes time and cost prohibitive, which is delaying innovation.
Designing quality and scalability into processes from the start can help to streamline process economics. Planning for how a process will scale from discovery into commercial phase should include the products and services needed, as well as how regulatory compliance will tighten into commercial production. Working with supportive and reliable product and service partners can help to alleviate many time and cost burdens and support fast tract options.
Join experts from upstream solutions provider, Polyplus and contract manufacturing and development organization, Exothera, next month for a discussion around the importance of focusing on future capacity requirements and capabilities from the start, whilst also bearing patient safety and patient access well in mind.
Attend this webinar to learn more about:
Bioprocess economics, scalability, and regulatory compliance
Securing your manufacturing through in-house or outsourcing strategies
Collaboration and innovation to treat more patients