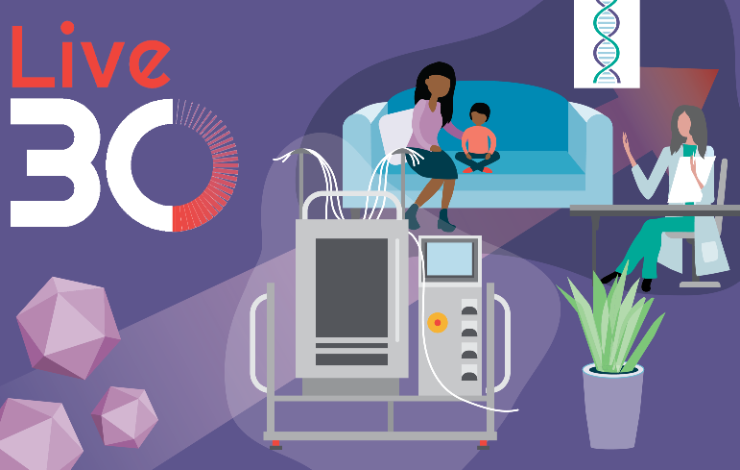 Live30 webinars are thirty minute presentations designed to update you on the latest innovations, applications and data in a fast yet interactive format.
Viral vector-based gene therapies are bringing life changing treatments to many patients and families. One investigational viral vector-based gene therapy in development is for the treatment of Mucopolysaccharidosis type IIIA (MPS IIIA). This gene replacement therapy uses an AAV capsid to deliver a functional hSGSH gene.
If approved, a scalable upstream production process is needed to provide the necessary manufacturing capacity for this life-changing therapy to reach patients suffering from this disease. In this webinar, new insights into scaling up production of high-titer and high-quality viral vectors at clinical and commercial scales are presented.
Participants will learn:
Abeona Therapeutics' approach and success with bringing life changing gene therapies to patients.
How the control of key process parameters enabled a scalable vector production process between the 50 L and 500 L scale using AllegroTM STR single-use bioreactors.
Next steps and considerations for scaling further using the Allegro 2000 L STR bioreactor.