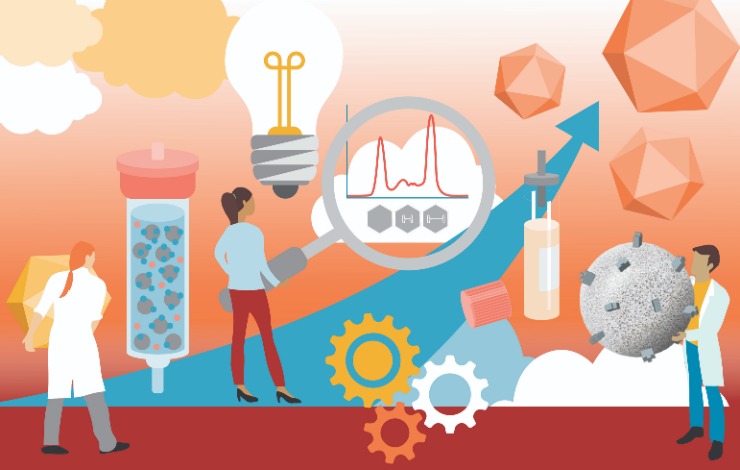 Demand for adeno-associated viral (AAV) vector-driven gene therapy space continues to grow, as the sector migrates into indications with larger patient population and dosage requirements. It is imperative that downstream processing doesn't apply a handbrake to recent gains made in increasing upstream process scale and titer.
Next month, a Roundtable panel of industry AAV bioprocess experts including Ashish Saksule (Viral Vector Lead, Global Gene Therapy, Takeda) and Chantelle Gaskin (Field Application Scientist, Thermo Fisher Scientific) will join Cell & Gene Therapy Insights to discuss recent progress and future innovation needs for AAV purification.
What have been the key recent advances in AAV vector purification, and what are the most pressing current challenges?
How are the potentially conflicting drivers of increasing the efficiency versus the sensitivity/robustness of downstream vector processing reflected in today's purification toolkit?
Where next in terms of the further development of the AAV downstream processing toolbox?