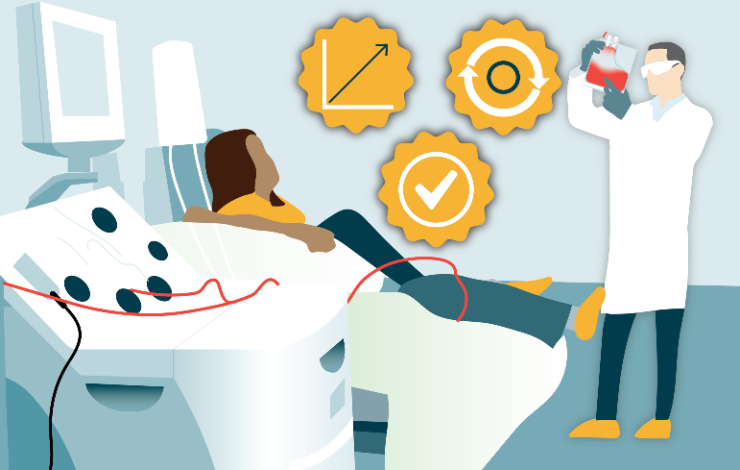 This webinar will focus on apheresis center best practices within the allogeneic product collection pathway that help build efficiencies within cell and gene therapy protocols. These best practices ultimately lead to high-quality, therapy-matched starting material for emerging cell and gene therapies.
Many crucial considerations impact a cell and gene therapy developer's apheresis center selection strategy and ability to efficiently scale processes. Anytime collection processes or protocols differ from those in place at a center, there are likely implications for training, forms and standard operating procedures (SOPs), which can potentially delay a first collection.
Attend this webinar to learn how to avoid variability and maximize quality and scalability throughout the cell therapy supply chain – ultimately improving collections for product manufacturing.
Common protocol decisions cell and gene therapy developers make along the product collection pathway that can impact ability to scale
Specific considerations for collecting starting material for allogeneic cell therapies
Factors for post-collection transport and processing to ensure efficient delivery of starting material to the manufacturer