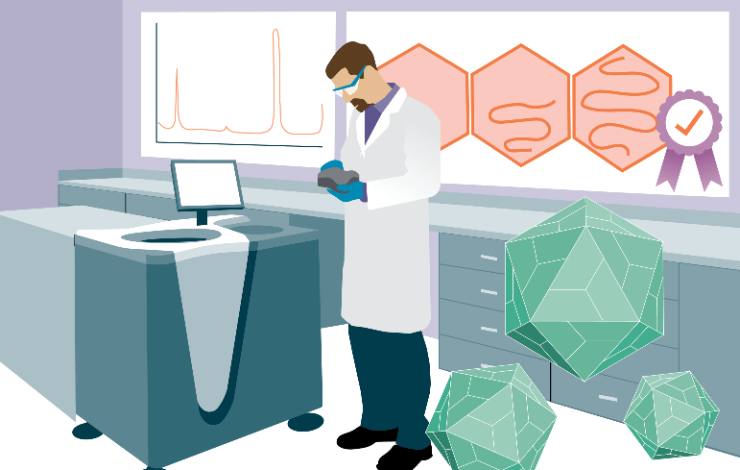 Recombinant Adeno Associated Virus (rAAV) vectors are one of the most promising mechanisms for therapeutic gene delivery. However, most industrial cell lines exhibit inefficient gene packaging which results in a heterogenous population of vectors composed of empty, partially-loaded, and fully-loaded species. Purifying, identifying, and quantifying these different species is vital from a production and quality control standpoint, since improperly loaded viral capsids do not produce the desired therapeutic effect but may still elicit an unintended immune response.
In this Beckman Coulter Life Sciences webinar, our panelists will focus on several pertinent topics in rAAV process development including current challenges, technologies for overcoming quality control hurdles, best practices for downstream processing, as well as discuss the current trends and future outlook of this rapidly growing therapeutic frontier.
Attendees will learn:
Understand the challenges of differing serotypes in rAAV production and quality control
Understand the commonly used characterization techniques for AAV capsids
Understand the basics of Analytical Ultracentrifugation (AUC) and how it is used to characterize empty, full, and intermediate AAV capsids
Learn about best practices in Density Gradient Ultracentrifugation (DGUC) to achieve highest purity in gene therapy products
Further panellists to be announced soon.