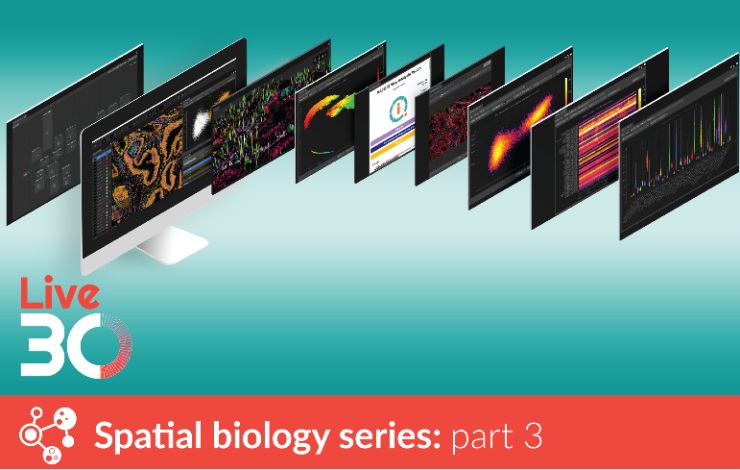 Live30 webinars are thirty-minute presentations designed to update you on the latest innovations, applications, and data in a fast yet interactive format.
With the development of new techniques and commercial platforms becoming available for a wider range of users, the field of spatial biology continues to grow. These technologies are of particular interest to the immuno-oncology field because they can help to greatly advance research towards new immunotherapies.
However, the analysis of such data is currently a major hurdle for a number of reasons: Datasets are too big and too complex, and there are no user-friendly analysis tools available to the scientific community.
This webinar will provide insights into a software solution and imaging developed for spatial biology analysis, which can enable researchers to easily make sense of their data, and get results faster.
Recognize what information is contained in a spatial biology dataset
Prepare the data prior to analysis
Build a basic analysis workflow to obtain meaningful spatial biology data