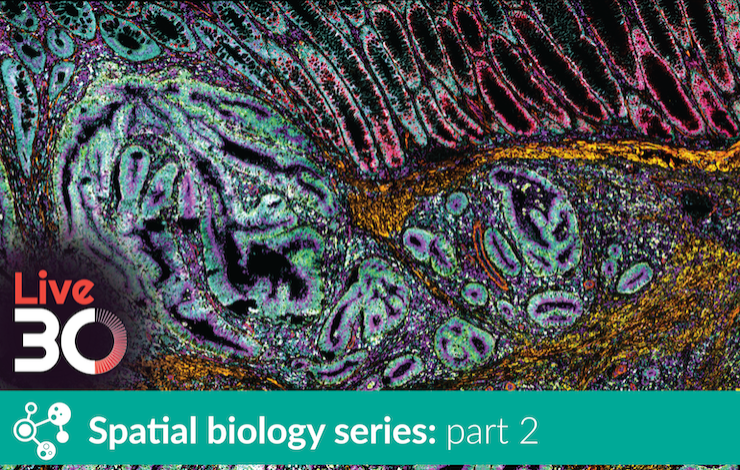 Live30 webinars are thirty-minute presentations designed to update you on the latest innovations, applications, and data in a fast yet interactive format.
With the development of immunotherapies for solid tumors, profiling the TME has become essential to defining tumor progression and possible treatment avenues. A wide spectrum of markers is needed to fully characterize the immune cell population in addition to tumor and stromal components. A major hurdle to creating a panel that covers the hallmarks of immune and tumor cell populations is obtaining antibodies that are compatible with multiplexing techniques.
In this webinar we will highlight how to lessen this burden for researchers and accelerate their experiments to focus on the data interpretation of the TME population using innovative imaging systems. Specifically, we will present how our ready-to-use REAscreen™ Immuno-oncology Antibody Panel supports standardized detection of crucial protein targets on human formalin-fixed paraffin-embedded (FFPE) tumor samples.
Discover how automated cyclic immunofluorescence-based imaging using conventional fluorochrome-conjugated antibodies helps to answer spatial biology–related questions in detail
Learn how a pre-defined 61-plex antibody panel allows fast and standardized TME phenotyping of a variety of FFPE solid tumor samples
Get insight into a large catalog of pre-tested antibodies supporting shorter time-to-data