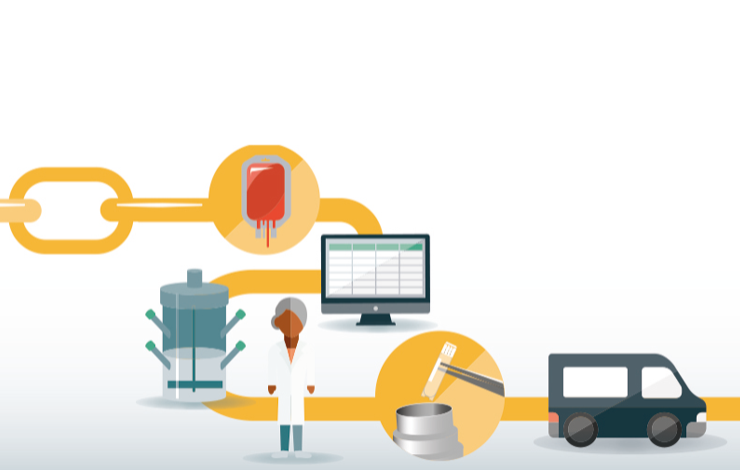 The success of a cell or gene therapy depends on the collection of high-quality starting material, which in turn relies heavily on apheresis and collection professionals receiving applicable, highly-specialized training and ongoing support and protocol management for each unique product. With the rapid growth in cell therapy clinical trials, proven experience and shared knowledge of the apheresis infrastructure and cell therapy industry is essential to the development and management of high-performing collection networks.
Watch this On Demand webinar with Amy Hines and Richard Smith of Be The Match BioTherapies, and expert guest panellists:
Joseph Vitale, PhD, Hitachi Chemical Advanced Therapeutics Solutions, LLC
Sanjin Zvonić, PhD, WindMIL Therapeutics
Richard J. Smith, Be The Match BioTherapies, United Kingdom
At the end of this On Demand webinar viewers will have a strong understanding of:
The importance of high-quality starting material for the success of a new cell and gene therapy, challenges associated with cell collection and the resource burden currently impacting collection center infrastructure
The necessity of standardized cell collection processes to obtain consistent, compliant and high-quality cell starting materials
Proven strategies for the effective and efficient qualification and onboarding of collection sites
Efficiencies that can be gained by leveraging partners with established relationships in the apheresis and collection environment
The On Demand webinar attendance is free of charge.
---
[#speakersPlaceHolder]