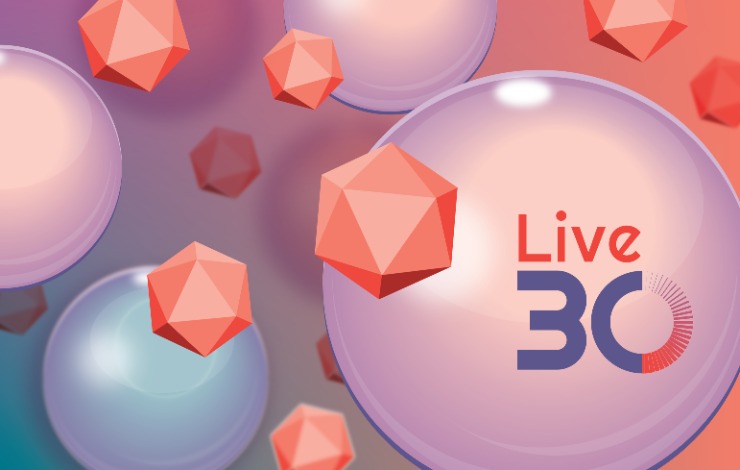 Live30 webinars are thirty-minute presentations designed to update you on the latest innovations, applications, and data in a fast yet interactive format.
In the rapidly evolving field of gene therapy, adeno-associated viral (AAV) vectors have shown increasing therapeutic promise. In recent years, a variety of different AAV-based therapies using different serotypes have received regulatory approval, and hundreds more are in clinical trials. From discovery to the clinic, as the quest to produce new, high-quality AAV molecules intensifies, an efficient and scalable platform purification process for many AAV serotypes is advantageous for both drug developers and CDMOs.
This presentation explores the considerations when evaluating a platform affinity capture step for the purification of AAV vectors. Specificity, binding capacity, purity, yield, scalability and reusability are parameters that will be addressed. Data will be shared with the industry-leading POROSTM CaptureSelectTM AAV affinity resin, and some comparison data will be included.
Attend this webinar to learn more about
Elements of a typical AAV downstream process
Key considerations to platform the affinity capture step in an AAV purification process
Performance data, including comparison of dynamic binding capacity data for POROS CaptureSelect AAV and other purification resins for AAV
Resin reuse studies to support a reduced cost of goods
Poros CaptureSelect resins: Pharmaceutical Grade Reagent. For Manufacturing and Laboratory Use Only. Not for diagnostic use or direct administration in humans or animals.