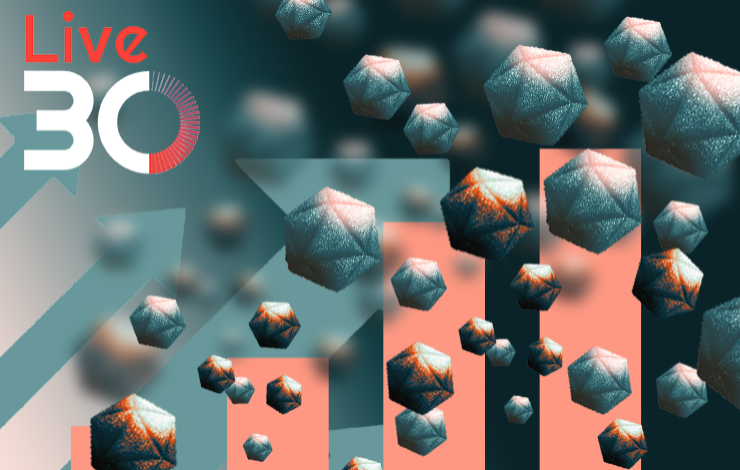 Live30 webinars are thirty-minute presentations designed to update you on the latest innovations, applications, and data in a fast yet interactive format.
With the success of cell and gene therapies and exponentially increasing demand, the second wave of viral vector manufacturing is focused on large-scale suspension cell culture. Upstream manufacturing processes for recombinant adeno-associated virus (AAV) and lentivirus (LV) are largely dependent on transient transfection of multiple plasmid DNA constructs encoding essential viral proteins. To produce the virus needed for these therapies, processes must be adapted to bioreactor scale for cGMP production.
In response to this need, Mirus Bio has already established a novel transfection reagent that increases AAV and LV titers 2-10-fold over existing technologies. The focus of this talk is the development of an enhancer that further increases AAV production by up to 2-3-fold with any transfection reagent, in any HEK 293 cell type, and for any serotype. Important characteristics were considered during reagent and enhancer development to ensure scalability, straightforward optimization, and seamless adoption within AAV manufacturing.
Learn to increase AAV production across multiple transfection reagents
Assess the impact of the novel enhancer across multiple serotypes, including AAV2, AAV5, AAV8, and AAV9 (based on data from both internal and customer testing)
Review the recommended protocol and amounts of enhancer to use within AAV workflows
Understand how higher AAV production leads to lower costs per dose
What support is available for evaluating and using the enhancer in your process