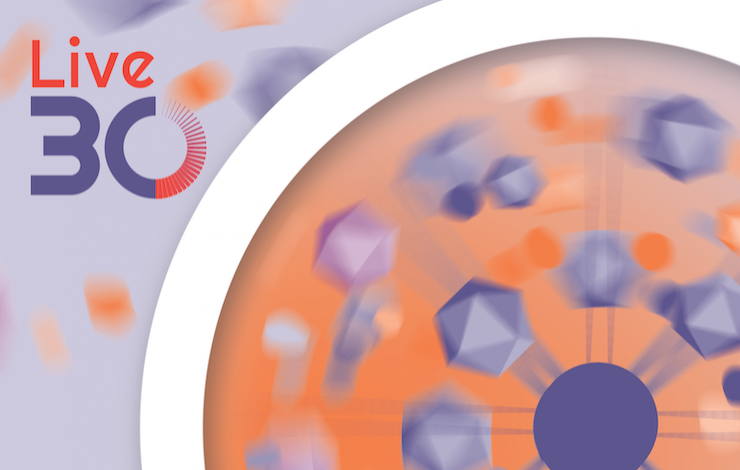 Live30 webinars are thirty-minute presentations designed to update you on the latest innovations, applications, and data in a fast yet interactive format.
The commercial manufacturing of vector-based gene therapies and vaccines requires large scale solutions. Density gradient ultracentrifugation, despite its proven capability at research scale, is often presented as non-scalable. However, from seasonal influenza to COVID vaccines continuous flow zonal ultracentrifuges have been utilized to isolate viral particles and vectors using density gradients for over sixty years in commercial production sites globally.
With a wide range of options to choose from, selecting the best vector, the proper gradient, and the most robust system for purification are just a few of the many challenges researchers face during discovery of unique therapies. Once these factors are determined, how to scale from the originally developed process to production quantities becomes yet another challenge.
With the application of adeno-associated virus (AAV) vectors as the main construct used in gene therapies, commercialization has shown to be challenging at the large scale. Developing a cost-effective means of establishing vector purity while ensuring capsid enrichment for commercial scale production is perhaps the greatest test.
As AAV vector gene therapies demonstrate their utility, ultracentrifugation is proving to be a serotype-independent, purification technique. Continuous flow ultracentrifugation provides a robust and viable downstream processing method to separate density dependent full from partially-filled and empty vector capsids.
During this webcast we will explain just how continuous flow ultracentrifugation works, demonstrate how these systems can be effectively implemented in Phase I development of AAV gene therapies, and dispel the myth that scalability to cGMP manufacturing is not possible.
Zonal ultracentrifugation – batch and continuous flow, how it works, effective at all scales
Fast track to commercialization with linear scalability
Density gradient, serotype-independent, separation technique
Eliminate manual operation and standardize with cGMP automated systems
Assistance with challenges of method development