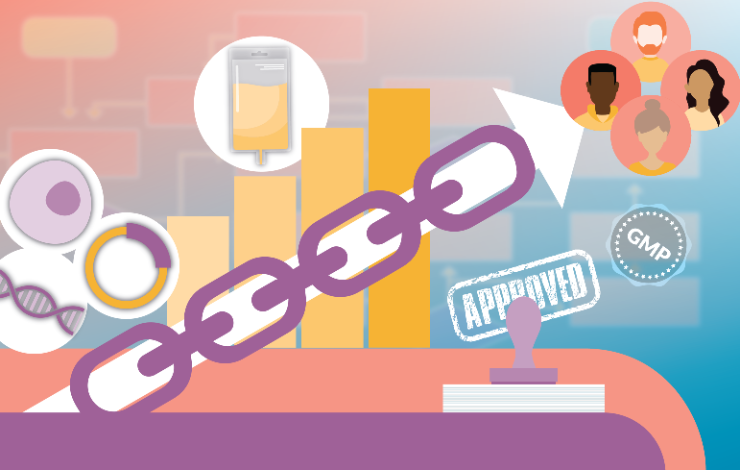 Cell and gene-modified cell therapies hold immense potential for transforming healthcare, but they come with unique complexities in Chemistry, Manufacturing, Controls (CMC) that can result in setbacks, such as manufacturing comparability failure, clinical holds, product approval delay, and even manufacturing issues during post-market surveillance. As more therapies are being developed, it is crucial to explore and overcome the CMC challenges that can impede program and market progress.
Attend this webinar to:
Understand the importance of establishing a robust supply chain for cell and gene-modified cell therapies.

Learn about key considerations in sourcing starting and raw materials, including quality control measures and regulatory compliance.

Gain insights into phase-appropriate and product-specific analytical development for cell and gene-modified cell therapies.

Discover strategies for designing and implementing analytical methods to ensure comprehensive control of critical quality attributes throughout the product lifecycle.

Explore effective scaling-up techniques for cell and gene-modified cell therapies.

Learn about best practices for process optimization, technology transfer, and manufacturing scale-up to ensure successful commercialization while maintaining product quality, safety, and efficacy.

Acquire expert guidance on developing a potency assay framework for complex advanced therapies.

Understand the challenges associated with assessing potency in advanced therapies and learn how to design and validate robust potency assays to support product characterization and clinical development.