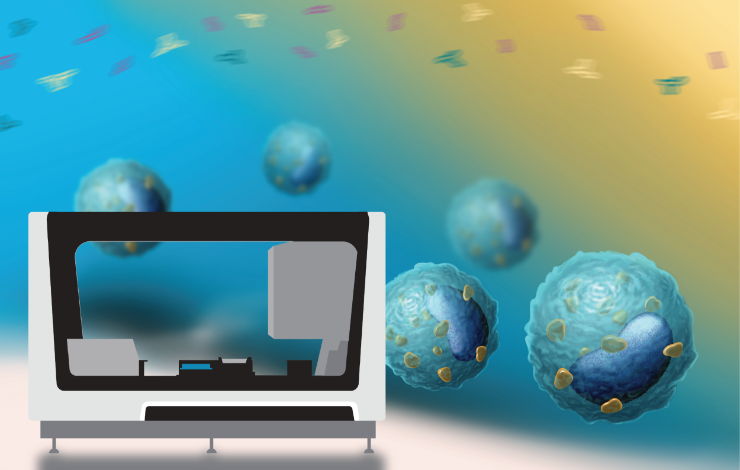 At the turn of the century, adoptive cell therapies (ACT) using autologous peripheral lymphocytes or tumor-infiltrating lymphocytes (TILs) after stimulation and expansion by lymphokines have been widely attempted in clinical settings. Macrophages and Natural Killer (NK) cells are the primary innate cell populations within the Tumor Microenvironment (TME) exhibiting different cytotoxic properties compared to T-cells. Macrophages perform multiple functions, including phagocytosis, immunomodulation, TME remodeling, and antigen-presentation, whereas adoptive technologies based on cutting-edge NK cells potentially eliminate tumor cells via natural cytotoxicity receptors and/or through CD16-mediated antibody-dependent cell-mediated cytotoxicity (ADCC).
For preclinical immunotherapy drug development laboratories, recurring workflows are associated with antibody or cell characterization techniques such as flow cytometry. These workflows often require rethinking the analytical process from the sample preparation end.
Come join us as Christoph Eberle, PhD (Charles River Laboratories) takes us through a series of case studies involving Laminar Wash™ technology adoption to refine the analytical armamentarium associated with cancer immunotherapy.
Attend this webinar to discover:
Techniques involving side-by-side comparison of murine and human antibody titrations, targeting NK and myeloid cells
Methods to successfully adapt phospho-staining of HDAC proteins for flow cytometric readouts
Insights in recovering thawed lymphocytes when determining multi-lab site deployment