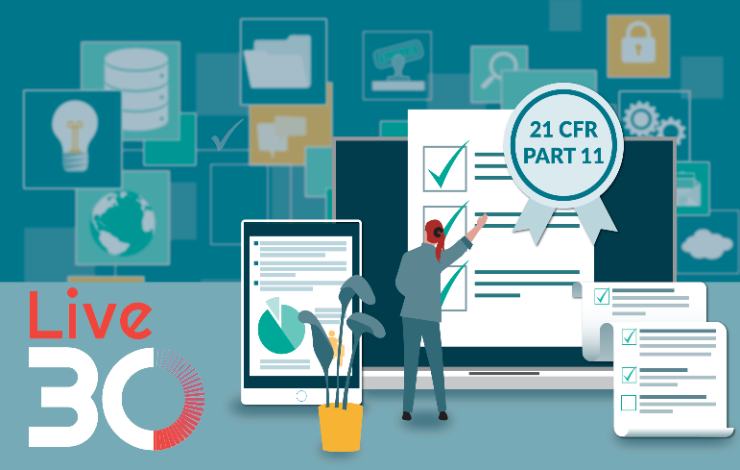 Live30 webinars are thirty-minute presentations designed to update you on the latest innovations, applications, and data in a fast yet interactive format.
When conducting cell therapy research or manufacturing process development, there is an emphasis on making sure the technical components are accurate: it is critical to ensure the science works, but it is equally important to maintain complete and accurate electronic records to allow for smooth regulatory submission.
In this webinar, we will share insights to help you better understand how electronic records and the requirements for 21 CFR Part 11 compliance are related. We will also discuss one option with which Thermo Fisher Scientific is enabling this compliance for cell therapy instruments through its SAE (Security, audit and signature) software. Having a system in place early during process development for electronic records and electronic signatures could save you time and effort as you transition to manufacturing.
Short overview of 21 CFR Part 11
Understanding options for instrument software for cell therapy development and manufacturing processes
Introduction to SAE (security, audit and e-signature) software
Learn about the CTS Rotea SAE software for cell processing using the CTS Rotea Counterflow Centrifugation System