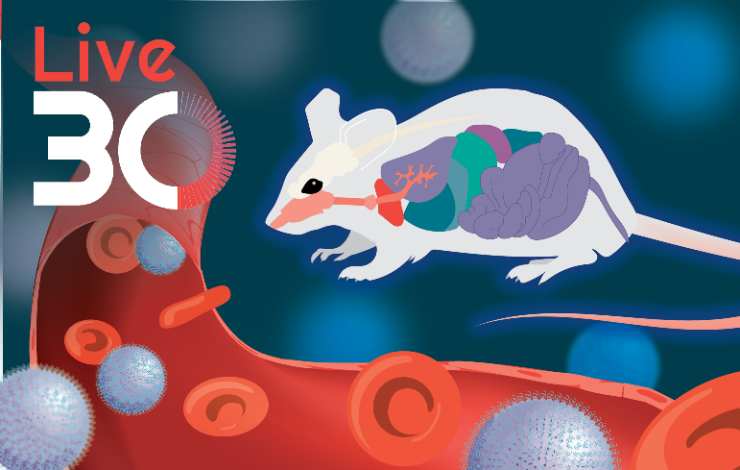 Live30 webinars are thirty minute presentations designed to update you on the latest innovations, applications and data in a fast yet interactive format.
Ionizable lipid nanoparticles (LNPs) have been widely used for in vivo delivery of RNA therapeutics, predominantly ending up targeting the liver (Patisiran, BNTech162b, mRNA-1273). The current challenge in the use of commercially available lipids is to have a better control over the biodistribution of the RNA once delivered systemically to target different organs and cell types.
Novel lipidic formulations using different ionizable cationic lipids were characterized by DLS to assess size and zeta potential and mRNA encapsulation efficiency was assessed by the RiboGreen assay. Novel lipidic formulations were tested for mRNA delivery both in vitro and in vivo though intra-veinous and intramuscular injections to evaluate their stability, efficacy and biodistribution. Here we demonstrate that our proprietary cationic lipid is key to developing lipid nanoparticles that can deliver mRNA to different cell lines and organs. mRNA delivery efficacy was first evaluated in vitro in different cell lines, and human primary immune cells. Secondly, we evaluated in vivo biodistribution using both systemic and local administration routes (respectively intra-veinous and intramuscular). In vivo transfection efficiency was assessed by luciferase expression in a mouse model. Following systemic injection of our novel lipidic formulations, we could measure luciferase expression in not only lung and liver, but also in spleen, kidney, heart and pancreas. Furthermore, with a local intramuscular injection, the luciferase expression was well restricted to the injected muscle.
Our novel proprietary cationic lipid removes the current limitation of LNPs to target different organs and cell types. Our novel lipidic formulations ensure the same efficacy as LNPs with ionizable lipids, whilst ensuring better biodistribution to target organs other than liver and lung.