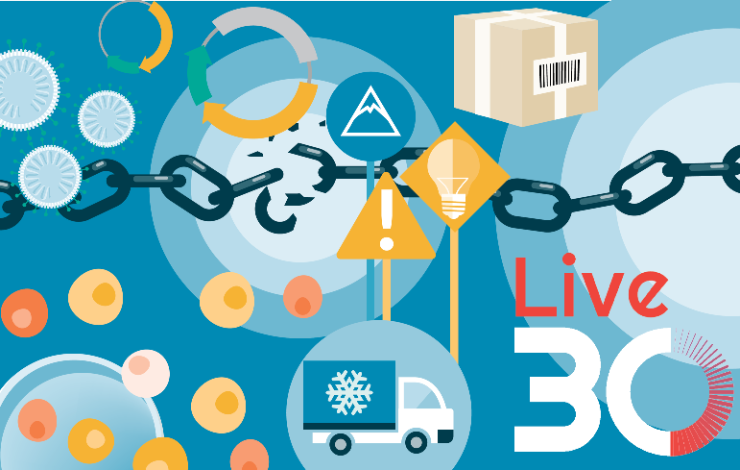 Live30 webinars are thirty minute presentations designed to update you on the latest innovations, applications and data in a fast yet interactive format.
Scaling up for clinical and commercial gene therapy manufacturing not only impacts your process but your operations. This has become an even more prevalent concern in the wake of SARS-CoV-2, where supply chains have been significantly challenged, and raw materials are in short supply. As the potential of gene therapies is being realized, the question now is: How do you manufacture them sustainably in the long term?
Gene therapies, relying mostly on viral vector manufacturing, implemented a single-use strategy early when setting up new manufacturing facilities. Sourcing of critical raw materials at scale with single-use equipment are to be considered broadly by not looking only at performance but also logistic. Format, packaging, shipment and storage are all key elements to ensure efficient operations, but also mitigate supply chain disruption risks.
In the webinar, we will examine how to move from standard media and single-use technologies to configurable solutions to help future sourcing and increased operations performance.
Key highlights from our speakers include
Media formats advantages and drawbacks
Versatility of mixing technologies for different unit operations
Configurable packaging options