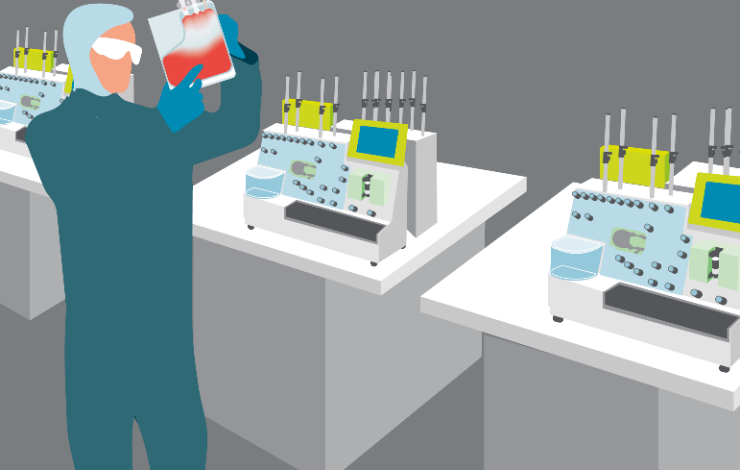 Human pluripotent stem cells (PSCs) hold great potentials in regenerative therapies. In this webinar, Chao will first present the closed and automated CliniMACS Prodigy® Adherent Cell Culture process and the established PSC expansion and differentiation workflows. Afterwards, Rafal will shortly introduce the CiRA Foundation, an offshoot of the Center for iPS Cell Research and Application (CiRA), Kyoto University that assumed control of CiRA's management of induced pluripotent stem cells (iPS cells) and acts as a bridge for the transfer of iPS cell technology to the industry. Then, he will discuss the progress of protocol optimization for large-scale expansion of clinical grade iPS cells with the CliniMACS Prodigy Adherent Cell Culture process.
How to build customized PSC expansion and differentiation processes in an automated, scalable, and closed manufacturing system.
How to effectively transition from manual iPS cell expansion protocols to automated and functionally closed cell manufacturing.
What modifications of the manual iPS cell expansion protocol are required for the CliniMACS Prodigy Adherent Cell Culture process.