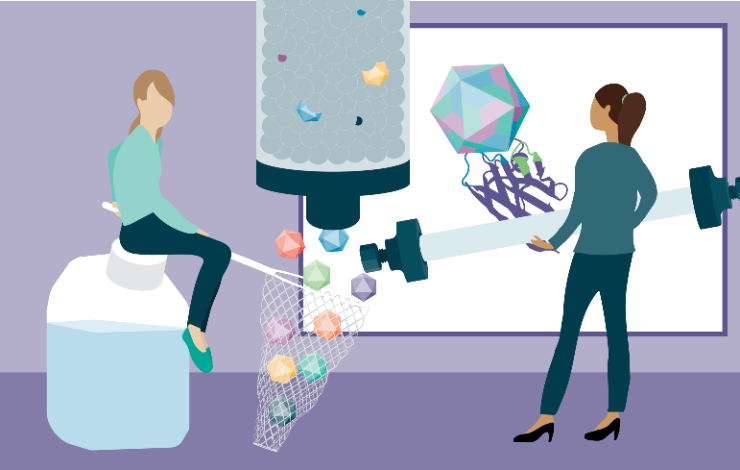 Over the last decade the number of clinical trials involving recombinant Adeno-Associated Viral (rAAV) vectors has dramatically increased. Currently, ~80% of the trials ongoing for gene therapy involve AAV vectors. Directly related to this exponential growth, the diversity of serotypes has expanded and the demand for larger quantities of highly purified material, manufactured to cGMP standards, increases each day.
For Contract Development and Manufacturing companies (CDMO) like YposKesi, the manufacturing challenges are centred around flexibility, robustness and productivity, especially with regards to purification. In other words, it is critical for such companies to have universal tools available to address any serotype with minimal process adjustments, ensuring consistent process performance and available in formats allowing for a reduction in operating times and costs.
In this webinar, discover how POROS™ CaptureSelect™ AAVX resin can be used as a pan-affinity tool for the universal capture of AAV vectors, and how YposKesi optimized the operational parameters to make the resin an efficient, robust and productive purification platform that fits with CDMOs' constraints.
Understand the benefits of affinity chromatography in AAV purification
See how one single chromatography media can address all serotypes
Understand the key operational parameters of the capture step, and how they can be optimized to maximize productivity
Discover how YposKesi implements tools to fulfill customers' demand for highly purified AAV vectors