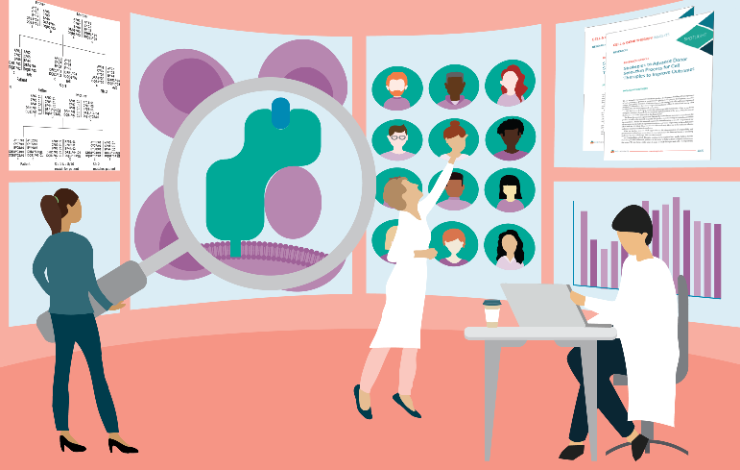 HLA matching in the development of leading-edge allogeneic therapeutics and cellular therapies—and hematopoietic stem cell transplantation (HSCT)—isn't only about finding the best matches. But also avoiding mismatches that could result in less optimal patient outcomes.
By applying data and research findings to clinical decision-making and optimizing donor source selection, the cell therapy industry can work to improve event-free survival.
This upcoming webinar will explore research identifying HLA-B mismatches that are most optimal and which cause negative effects. In addition, attendees will learn about an automated HLA-B leader matching assessment tool that can be used to help avoid mismatching for HLA-B alleles associated with higher risks for future patients. While developed for HSCT, the learnings could be applied to other allogeneic cellular therapies.
Understanding donor HLA characteristics and their impact on the final therapy can ultimately improve allogeneic cell therapy outcomes.
Attendees will learn:
The science of the HLA-B leader peptide and its functional role in cell therapy outcomes
How the HLA-B-leader tool—initially created to support National Marrow Donor Program® (NMDP)/Be The Match® initiatives and research on optimizing HSCT success using mismatched donors—can be used by the cell therapy field in donor source selection
The impact these tools and research will have on improving patient outcomes in HSCT and emerging cell and gene therapies