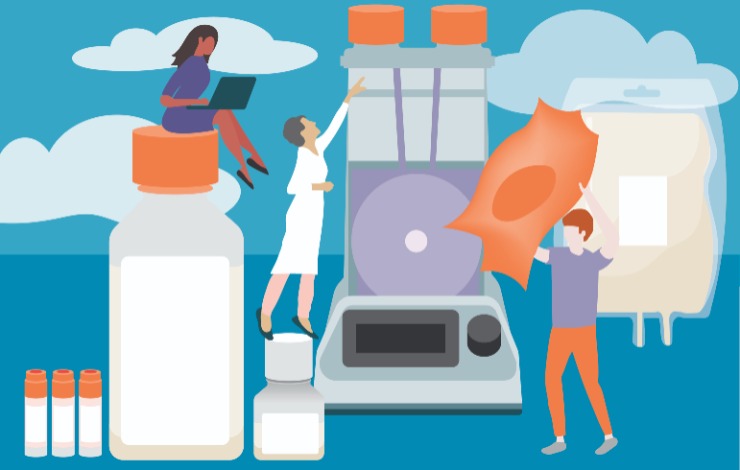 Developing allogeneic hMSC (human mesenchymal stem cells) or hMSC-based therapeutic products supported by sustainable scalable manufacturing takes years of time to develop and costs millions of dollars.
Successful development and commercialization of cell-based therapeutic product and process development not only requires a focus on quality to meet regulatory and manufacturing targets, but also needs scalability to meet clinically and commercially acceptable costs.
This webinar will explore the criticality of resource allocation during product and process development for moving novel cell-based therapeutics from product development to clinical implementation. There will also be discussion of the importance of considering long-term key raw material and scale-up needs early in development to enable early integration of products and processes, saving considerable time and money later on. Finally, the benefits of embedding a system with a demonstrated path to scalability will be examined.
Attendees will learn about:
Importance of raw material selection and strategies for streamlining progression from product and process development to clinical manufacturing for hMSC-based products.
Key considerations for when and how to implement standardized, scale-up bioreactor processes with comparability of quality parameters to support both current objectives and long-term economic sustainability.
Implications of your choice of target therapeutic agent (eg. extracellular vesicles vs hMSCs) and how it can influence decisions from product development to large-scale manufacturing.
How next-generation approaches can support these choices.