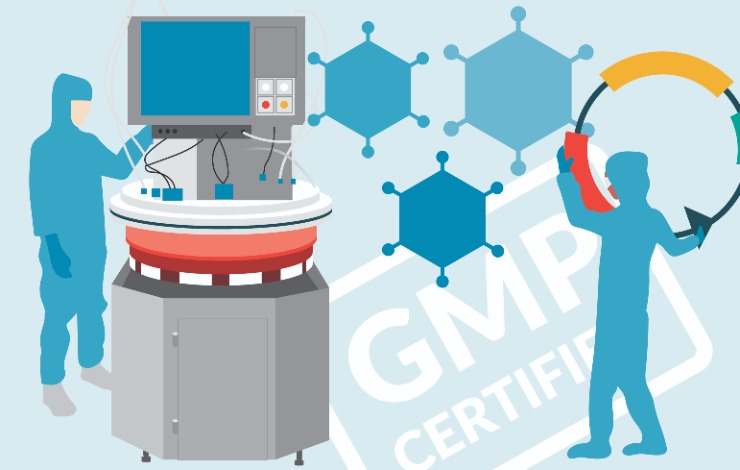 In recent years, Lentiviral vector (LVV) has become a vector of choice used in gene-modified cell therapy. A standard GMP 48L Cell Factory (CF)-based process is not enough to meet the manufacturing demand – especially for commercial applications. In response to this demand, AGC Biologics has developed a reproducible, high quality and quantity process for the industrial scale production of LVV. This platform consists of vector production in the iCELLis® Bioreactor, downstream purification and concentration by chromatography and TFF steps, and sterile filtration & filling.
During the webinar, AGC Biologics will present data obtained in:
a standard GMP 48L CF-based setting
scale down iCELLis® Nano Bioreactor (1L)
full scale iCELLis® 500 Bioreactor (200 L)
The results demonstrate key advantages of our approach to scale the already established platform (48L CF) in a bioreactor (200L) without changing critical quality attributes (CQA) of the process.
AGC Biologics is a leading global CDMO, providing industry-leading process development and manufacture of mammalian and microbial-based therapeutic proteins, plasmid DNA (pDNA), viral vectors and cell therapies.
Attendees will discover:
Latest data results comparing three different scales: 1. standard GMP 48L CF-based setting; 2. scale down iCELLis® Nano Bioreactor (1L); 3. full scale iCELLis® 500 Bioreactor (200 L)
How to scale the process without changing critical quality attributes (CQA)
How to de-risk your path to GMP with GMP-like process development How performing almost all analytics in-house reduces overall turnaround time