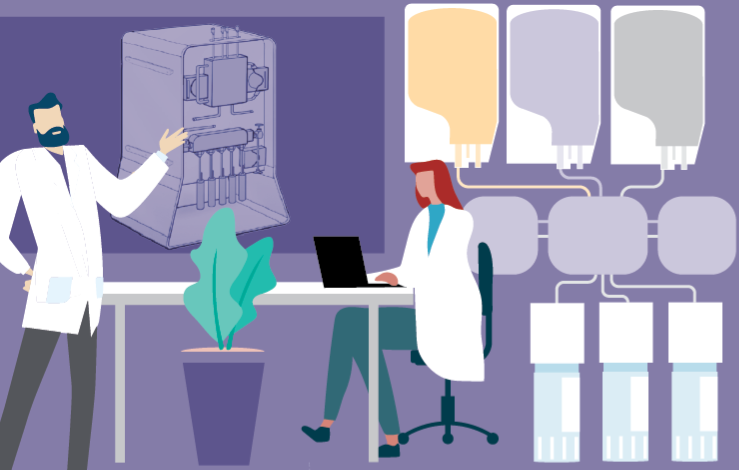 An emerging strategy to help incorporate automation into early PD is the use of systems that support integration of separate unit operations, while retaining the flexibility needed to bridge the translational gap.
In cell and gene therapy, many of the manual operations involve moving fluid from one place to another using traditional laboratory methods such as pipetting or syringes. While adequate for early development and small-scale manufacturing, these techniques carry inherent limitations (for example, process variability, lack of records and control, etc.) for translation to cGMP practices.
The motivation for such a solution should be to provide a platform with the capability to run multiple processing operations using a single base instrument. Sexton Biotechnologies is striving to address these needs with their expanding portfolio of enabling technologies. Here, they introduce the newly launched Signata CT-5™, which allows for cost-effective, early implementation of semiautomated processes with control and electronic records, while maintaining a high degree of flexibility that supports users in research, development, or commercial stage manufacturing. Related issues will then be discussed by a multi-stakeholder panel.
Attendees will learn:
Why the industry needs flexible automation
Impediments to integration of automated systems, and ways to overcome those problems
How novel automated solutions such as the Sexton Signata CT-5 can support multiple processes