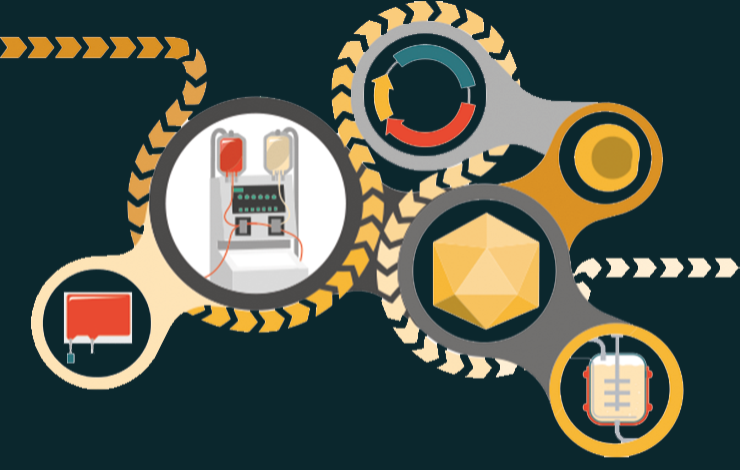 As more cell and gene therapies become approved for clinical use, there has been a rapid increase in the need for innovative cell manufacturing technologies that can improve product efficiency and maintain cell product integrity while meeting scale-up demands. To overcome this commercialization challenge, it is important to identify process development workflow stages where optimization is necessary, test and qualify new technologies that improve that stage of the workflow, and establish supplier relationships to secure raw materials for scale-up.
In this On Demand webinar our expert panel discuss how to plan the successful development of new cell therapies using emerging raw materials and technologies. During the On Demand the panel will explore:
Workflow steps where raw material optimization is needed – where can optimization be most beneficial to your cell therapy manufacturing process?
The challenges of unique new raw materials and technologies in cell therapy processes
When should you be "GMP ready"? Regulatory considerations when using emerging raw materials and technologies
Scale up and production – unique raw material manufacturer supply challenges and solutions; the importance of establishing a secure raw material supply
As innovative cell therapies often require multiple partnerships with new raw material and technology manufacturers, should commercialization models/supplier relationships be more collaborative?
Following a presentation by Sean Kevlahan, PhD, Senior Director of Cell and Gene Therapy at Bio-Techne, he is joined by our expert panel:
Lisa Fox, Co-Founder, Broken Lance Biotech Consulting
Ángel Herrero Méndez, PhD, Head of Pharmaceutical Development, Takeda Madrid – Cell Therapy Technology Center, Takeda Pharmaceuticals International Co.
Markéta Horálková, Supply Chain Manager, Sotio a.s.
Dr Patrick Ginty, Head of Regulatory Affairs, Cell and Gene Therapy Catapult
---
In case of several process changes, including a material change (e.g. supplier change): how do you assess the impact on the process, and especially, do you see differences in terms of cell performance? (by knowing there is no possibility to implement the changes one after the other).
SK: We assess the impacts of process changes on cell performance using panels of flow cytometry antibodies, both before and after transfection/transduction and cell expansion. We also look at cytokine expression using multianalyte immunoassay technologies such as, Ella and Luminex. Our raw materials are designed to minimize variability of performance across culture conditions, but the impact of a raw material change really depends on the culture conditions for your manufacturing protocol.
---
What would be considered the most critical reagents? Should these not be changed from pre-clinical to clinical to marketed product?
SK: Any reagent that materially affects the cell therapeutic product, such as cell phenotype and killing potential, should be considered critical. This can include exogenous cytokines, cell activation reagents, and transduction vectors. Critical reagents such as these can be changed, typically during the phase 1 trials, but this becomes harder at later phases because more detailed comparability studies are typically needed.
---
How important is it for a cell culture media provider to have a closed system, aseptic process to ensure proper continuity for sterility from media provider to therapy provider?
SK: Manufacturing cell culture media using a aseptic process and providing it in closed-system packaging is important. When possible, sourcing media and other essential raw materials in closed system bags is a way to streamline manufacturing and maintain sterile continuity.
---
Can someone share the regulatory requirement for ancillary materials?
SK: In the United States, follow USP Chapter <1043>, Ancillary Materials for Cell, Gene, and Tissue-Engineered Products. In Europe, follow Ph. Eur. General Chapter 5.2.12, Raw Materials of Biological Origin for the Production of Cell-based and Gene Therapy Medicinal Products. For more information about Bio-Techne regulatory policies visit – https://www.rndsystems.com/products/gmp-quality-policy-and-regulatory-support
---
Quality is mentioned a lot in raw materials. What does the panel define as markers of quality?
SK: At Bio-Techne, we define quality as limited lot-to-lot variability, robust and detailed specifications on a Certificate of Analysis, and products being developed and built using quality by design processes.
---
What are the minimal requirements to qualify the ancillary material and equipment for Phase 1 and 2 (early phase) clinical trials?
SK:Raw materials should follow USP <1043> guidance for ancillary material. Use of Xeno-free or animal-free derived products is preferential.
---
How do you qualify a research use only (RUO) material for GMP manufacturing?
SK:Only in the absence of a GMP manufactured products should RUO material be used. If using RUO, then it will be important to identify a supplier with high quality product and can provide a stable supply chain through clinical trials.
---


This work is licensed under a Creative Commons Attribution- NonCommercial – NoDerivatives 4.0 International License.

---