Cell & Gene Therapy Commercial Insight – April 2017
Cell Gene Therapy Insights 2017;3(5),313-327.
10.18609/cgti.2017.033
COMMERCIAL INSIGHTS
Providing a critical overview of the sector's commercial developments – M&As, licensing agreements & collaborations, financial results, IPOs and clinical/regulatory updates, with commentary from our Expert Contributors.

CELL THERAPY
The use of T cells to treat autoimmune disorders is a relatively niche area of study, by comparison to the activity we are seeing in oncology, but is an application that holds promise. Atara Biotherapeutics announced positive interim data from an early study investigating ATA188, an autologous T-cell product targeting Epstein–Barr virus, in patients with primary and secondary progressive multiple sclerosis. The company is pursuing the technology on the premise that B cells and plasma cells expressing viral antigens can spur an autoimmune response and MS pathology. We saw Opexa recently try and fail in this space, albeit with a different approach, but given the limited entry of really game-changing therapeutics for MS patients over the years, a cell-based immunotherapy approach is one worth pursuing. What is most intriguing about the early data presented by Atara is the range of objective clinical outcomes experienced by patients, which include reduction in fatigue and nocturnal episodes, improvements in dexterity and walking ability, and improvements in eye sight.

GENE THERAPY
This month sees mixed fortunes for uniQure, with the decision not to renew the marketing authorisation for Glybera, whilst at the same time releasing good news, in the form of European PRIME designation, for its hemophilia B product. Glybera was rejected three times by the European Medicines Agency before finally gaining approval in November 2012, only to see the product used commercially in just a handful of patients. The decision to discontinue the product is no great surprise, but must leave Chiesi Farmaceutici with questions about the long-term viability of its partnership with uniQure. On a more positive note, several companies have released positive clinical data, including early evidence of clinical benefit for Abeona's cell-based therapy for epidermolysis bullosa, and confirmation of clinical benefit for Biogen's recently approved, ASO-based treatment Spinraza in spinal muscular atrophy.
---

Novartis' CAR-T therapy receives FDA priority review
The US Food and Drug Administration (FDA) has accepted the Biologics License Application (BLA) filing and granted priority review for Novartis' CTL019 (tisagenlecleucel-T), an investigational CAR-T therapy designed to treat patients with relapsed and refractory (r/r) B-cell acute lymphoblastic leukemia (ALL).
CTL019 was first developed by the University of Pennsylvania (UPenn) and in 2012, Novartis entered a strategic license agreement with UPenn to further research, development and commercialization of CAR-T therapies. Under the terms of the agreement, Novartis holds the worldwide rights to CARs developed through the collaboration for all cancer indications.
Dr Carl June, UPenn's team leader for CAR-T therapies, commented: "The past 5 years have seen tremendous progress in the development and application of cellular engineering in an effort to personalize the treatment of cancer. We now know that it is possible to treat patients in clinical trials across the world using this approach, and the results we have observed mark a potential new paradigm in the treatment of blood cancers that have not responded to standard therapies".
The BLA submission and priority review designation for CTL019 was based on the results obtained from the Novartis-sponsored ELIANA study, designed to determine the efficacy and safety of CTL019 in pediatric patients with r/r B=ALL. The Phase 2 study was conducted in 25 centers in the USA, EU, Canada, Australia and Japan. Data presented at the American Society of Hematology meeting in December 2016 showed that 82% (41 of 50) of patients infused with CAR-T cells achieved complete remission or complete remission with incomplete blood count recovery at 3 months post-CTL019 infusion. 48% of patients in the trial experienced grade 3 or 4 cytokine release syndrome (CRS), a complication known to occur when the engineered cells become activated in the patient's body. However, there were no deaths due to CRS. 15% of patients experienced grade 3 neurological and psychiatric events including confusion, encephalopathy, agitation and seizure. No cerebral edema was reported and no grade 4 neurological and psychiatric events were observed.
For Novartis, this is the first BLA submission for a CAR-T therapy and the priority review designation is expected to shorten the window for FDA to take action on an application to within 6 months of the filing acceptance compared to a standard review. CTL019 had previously received Breakthrough Therapy designation from the FDA for the treatment of patients with r/r ALL.
Novartis plans additional filings for CTL019 in the USA and EU markets later this year, including a BLA with the FDA for treatment of adults with r/r diffuse large B-cell lymphoma (DLBCL) and applications for marketing authorization with the European Medicines Agency in r/r B-cell ALL and r/r DLBCL.

uniQure to pull Glybera from market in Europe
---
Netherlands-based gene therapy company uniQure has announced that it will not pursue to renew the marketing authorization of Glybera (alipogene tiparvovec) in Europe.
Glybera, the Western world's first approved gene therapy, was developed by uniQure for the treatment of lipoprotein lipase deficiency, an ultra-rare genetic disorder. In October 2012, it was a granted a 5-year marketing authorization by the European Commission (EC). This conditional approval is set to expire on October 25, 2017 after which uniQure will pull the drug from the market and wind down all the related infrastructure.
As part of approval by the EC, uniQure was required to establish a global registry for the long-term surveillance of patients, conduct a post-approval clinical study, submit for regulatory reassessments and implement additional risk management procedures. These activities required a significant infrastructure and uniQure had to bear the full costs related to this. The drug did not have a large commercial market to make it worth continuing to sell and as of 2016 only one person was treated with this gene therapy.
Privately-held Italian firm Chiesi Farmaceutici held exclusive rights for the commercialization of Glybera in Europe and other selected countries, as well as for the co-development and commercialization of a gene therapy for hemophilia B. Under the terms of the agreement between uniQure and Chiesi, uniQure will continue to make product available to Chiesi to treat any patients that are approved for treatment prior to October 25, 2017 at a nominal price.
According to Matthew Kapusta, CEO of uniQure, the decision was made after a "careful and thoughtful evaluation of patient needs and clinical use of the therapy and is not related to any risk-benefit concern. Glybera's usage has been extremely limited and we do not envision patient demand increasing materially in the years ahead".
Glybera's withdrawal is expected to reduce uniQure's future expenses related to the product by approximately $2 million annually. The company now intends to focus the resources on advancing the hemophilia B and Huntington's disease gene therapy programs.

Mesoblast's cell therapy trial shows positive efficacy data in heart failure patients
---
Mesoblast limited, an Australia-based regenerative medicine company, has announced positive interim efficacy data of its ongoing Phase 3 trial, which uses allogeneic mesenchymal precursor cells (MPCs) to treat patients with moderate to advanced chronic heart failure.
After analyzing safety and efficacy data from the first 270 patients, the trial's Independent Data Monitoring Committee (IDMC) has given green signal for the trial to be continued as planned. The study is expected to enroll an additional 330 patients.
The blinded trial conducted across multiple sites in the USA and Canada is designed to evaluate Mesoblast's lead product candidate, MPC-150-IM in adult patients with moderate to advanced chronic heart failure with left ventricular systolic dysfunction. The trial is testing whether delivery of MPCs via a catheter into the left ventricular heart muscle in patients can reduce non-fatal heart failure-related major adverse cardiac events (HF-MACE), such as death, needing a pacemaker implanted or undergoing a heart transplant.
Silviu Itescu, Mesoblast's CEO, commented: "Passing this interim futility analysis for MPC-150- IM is an important milestone for Mesoblast and our cardiovascular disease program. This validates our strategy and our prioritization of this valuable program." Analysts at Credit Suisse have previously suggested that that drug could be worth $4.1 billion in peak annual sales.
Phase 2 results had shown that a single injection of MPC-150-IM into the myocardium of patients with moderate to advanced chronic heart failure prevented any heart failure-related hospitalizations or cardiac deaths over 3 years of follow-up.
MPC-150-IM is also being tested in a Phase 2b trial in 159 end-stage heart failure patients in conjunction with implantation of a left ventricular assist device. It was also recently given clearance by the FDA to test it on children (under the age of 5) with hypoplastic left heart syndrome. This 24-patient trial sponsored by the Boston's Children hospital will combine MPC-150-IM with corrective heart surgery.

New results from Spark's hemophilia B gene therapy trial
---
Spark Therapeutics has presented new data from its Phase 1/2 Clinical Trial for SPK-9001, a gene therapy for hemophilia B. To date, the 10 participants that have been treated with SPK-9001 have experienced a 96% drop in annualized bleeding rate (ABR) and a 99% reduction in annualized infusion rate (AIR).
The participants were each dosed with a single administration of 5 x 1011 vector genomes (vg)/kg body weight. Following treatment, all participants have ceased routine infusions of factor IX (FIX) concentrates; at 12 weeks post-treatment the average steady-state factor IX activity level has been sustained at 33%. Concerns were previously raised from data published in December 2016 regarding two participants who experienced decline in FIX activity, without any symptoms. This was potential indication of an immune response to the vector capsid Spark100 used in the therapy. The latest results, following a tapering course of steroids, show a successful halting of the FIX decline. This is a win for the company whose results have consistently shown higher FIX rates than its rival product – uniQure's AMT-060.
Spark's President and Chief Scientific Officer, Katherine A High, commented that the new results "continue to support our initial observations that a single intravenous administration of SPK-9001 has resulted in consistent and sustained levels of factor IX activity for trial participants".
SPK-9001, being co-developed by Pfizer, is a novel, investigational bio-engineered adeno-associated virus (AAV) capsid expressing a codon-optimized, high-activity human factor IX variant. The therapy enables endogenous production of FIX, a clotting protein in blood in which hemophilia patients are deficient.

Kiadis files marketing application to the EMA for its add-on cell therapy
---
The Amsterdam-based biopharmaceutical company Kiadis Pharma has filed a Marketing Authorization Application (MAA) to the EMA for marketing its lead product candidate, ATIR101™, in the European Union. Kiadis Pharma is a clinical-stage biopharmaceutical company focused on developing cell-based immunotherapy products for treating blood cancers and inherited blood disorders. ATIR101™ is developed as an adjunctive immunotherapeutic on top of allogeneic hematopoietic stem cell transplantation (HSCT). This is intended to provide the patient with a functional and mature immune system that can fight infections while not eliciting severe graft-versus-host disease (GvHD), thereby bridging the time until the immune system has fully re-grown from stem cells in the transplanted graft.
The submission comes on the back of positive results from Kiadis' single dose Phase 2 trial with ATIR101™, upon which the EMA's Rapporteur and Co-Rapporteur have indicated their support. Data showed significant improvement in survival rates when ATIR101™ in conjunction with the primary HSCT therapy. There was no acute grade III-IV GvHD in the patients treated with ATIR101™. By helping to fight infections and remaining tumor cells, the treatment minimizes the risk of GvHD presented by haploidentical transplants.
Kiadis holds orphan drug designation for ATIR101™ in both the USA and Europe. The company has initiated a Phase 3 trial with the product On submitting the MAA, CEO Arthur Lahr commented: "we are optimistic that we will receive a positive outcome from the EMA during the second half of 2018, allowing us to make ATIR101™ available to transplantation centers across the EU in 2019."

SPINRAZA data shows improved motor function in children with SMA
---
End of study data from Biogen's Phase 3 SPINRAZA trial has revealed statistically significant and clinically meaningful improvement in motor function in children with later-onset (most likely to develop Type 2 or Type 3) spinal muscular atrophy (SMA) compared to untreated children.
The Phase 3 trial, CHERISH, was a multicenter, randomized, double-blind, sham-procedure controlled study in which the safety and efficacy of the treatment was assessed. SPINRAZA is an antisense oligonucleotide (ASO) that alters the splicing of SMN2 pre-mRNA in order to increase production of full-length SMN protein that SMA patients are deficient in. 126 children between 2 and 12 were enrolled in CHERISH. Using the Hammersmith Functional Motor Scale Expanded (HFMSE) scoring tool designed to assess motor function in children with SMA, the study found that children who received SPINRAZA experienced an average 3.9 point improvement at month 15, compared with a 1.0 point mean decline in untreated children. Other indicators of motor functions and milestones assessed also favored children who had been treated.
New data has also come from Biogen's Phase 2 NURTURE study, which is evaluating the use of SPINRAZA in infants under 6 weeks old with genetically diagnosed SMA. At the time of the most recent data collection, the infants had been enrolled for 317.5 days and most have achieved motor milestones consistent with normal development.
Chief of Neurology at Nemours Children's Hospital, Orlando, Dr Richard Finkel commented: "As a physician who has spent 37 years treating children with SMA, it's incredibly encouraging to see some patients on SPINRAZA achieve milestones such as crawling and standing with assistance within the clinical trial. These kinds of clinically meaningful improvements are unprecedented and give new hope to individuals with SMA and their families."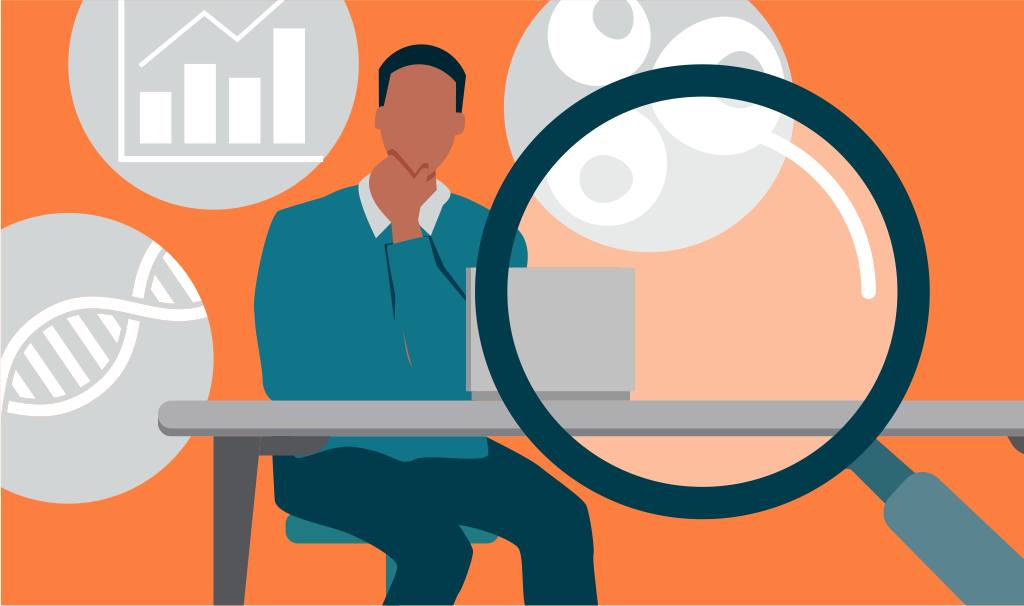 Expert Pick
The release of end of study data from Biogen's study of nusinersen (Spinraza) provides further support for the benefits of the treatment in spinal muscular atrophy (SMA). A previous interim analysis of data from the CHERISH trial demonstrated sufficient evidence of efficacy (40% of the nusinersen-treated patients achieved a motor milestone response versus none of the sham-treated patients), with an acceptable safety profile, for the treatment to receive accelerated approval by FDA in December 2016, and subsequent approval by CHMP in April 2017. The most recent analysis of the final dataset from CHERISH provides additional evidence of clinically significant improvements in motor function and related milestones in nusinersen versus sham-treated patients. Important questions on the long-term efficacy and safety of the product remain, particularly given the requirement for repeated intra-thecal administration. Nevertheless, these data provide much-needed hope for patients with SMA and their families. – Richard Philipson
---
---

EB-101 clinical update from Abeona Therapeutics
Abeona Therapeutics has released new data from its EB-101 gene therapy Phase 1/2 trial. Also known as butterfly skin syndrome, Recessive dystrophic epidermolysis bullosa (RDEB) is the target of EB-101. The genetic disorder has symptoms that include chronic skin blistering, open and painful wounds, joint contractures, and a shortened life span. Data from the trial showed that significant wound healing was observed in 94, 67 and 50% of subjects at 3, 6 and 12 months post-treatment, respectively.
CEO and President Timothy J Miller commented: "The EB-101 clinical data update highlights the wound closure and collagen biomarker expression continues for over 2 years in multiple patients, which are critically important parameters of efficacy in patients with RDEB".
EB-101 is an autologous, ex vivo gene therapy in which the gene COL7A1 is transduced into autologous keratinocytes. Patients with RDEB lack functional type VII collagen owing to mutations in the gene COL7A1 that encodes for C7. The expression of C7 and morphologically normal NC2 reactive anchoring fibrils have been seen in EB-101 patients through 2 years of follow-up.
Abeona will present these latest findings at the Society for Investigative Dermatology Annual Meeting.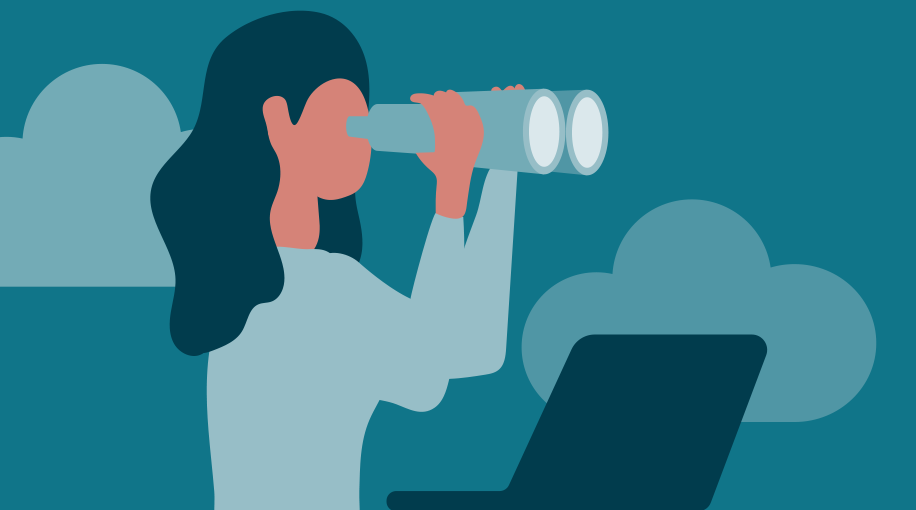 Ones to watch
Data from Abeona Therapeutics suggest a positive benefit for its autologous, ex vivo gene therapy in recessive dystrophic epidermolysis bullosa (RDEB). This approach uses autologous RDEB keratinocytes transduced with the COL7A1 gene using a retroviral vector, cultured to produce a sheet of cells, which are then grafted onto open wounds. Data presented at the recent Society for Investigative Dermatology showed beneficial effects on wounds that were previously unhealed for a mean of 8.5 years, comparing favorably with data from a supportive 128 patient natural history study, which showed that RDEB patients suffer chronic and recurrent wounds that do not heal on their own and persist for several years. The approach taken by Abeona is one of many being tried in RDEB – other investigational treatments include bone marrow transplantation, other gene therapy approaches and various topical therapies – but these early clinical data are encouraging and highlight the potential of cell-based therapy in RDEB patients. – Richard Philipson
---

First results from Atara Bio's ATA188 Phesentedase 1 Trial
---
From its Phase 1b trial of VY-AADC01, Voyager Therapeutics has announced new results detailing dose-dependent improvements in functional and quality of life measures in patients with advanced Parkinson's disease.
The data presented at the American Academy of Neurology (AAN) was measured by the Unified Parkinson's Disease Rating Scale (UPDRS) Part II and Part IV, and the patient-reported 39-item Parkinson's Disease Questionnaire (PDQ-39). On both counts, the improvements found in Cohort 1 and 2 at 12 months follow-up were clinically meaningful.
The brain region, the putamen is depleted of dopamine and of the enzyme aromatic L-amino acid decarboxylase (AADC) that is responsible for converting levodopa to dopamine in people with advanced Parkinson's disease. Voyager's candidate, VY-AADC01 is a vector that contains the gene that encodes the AADC enzyme. Comprised of the adeno-associated virus-2 capsid and a cytomegalovirus promoter to drive AADC transgene expression, it is designed to deliver the AADC gene directly into neurons of the putamen where dopamine receptors are located.
In the ongoing Phase 1b trial, patients are administered with ascending doses of VY-AADC01 in order to assess the safety and surgical coverage of the therapy, as well as evaluating the measures from which this latest data has emerged.
Voyager also presented an update on the neurosurgical techniques used to administer the therapy, with the newest improvements increasing the coverage of the putamen.

PRIME designation for uniQure's hemophilia therapy
---
uniQure, the Lexington-based gene therapy company, has been granted PRIME designation by the European Medicines Agency (EMA) for its proprietary gene therapy AMT-060. The treatment is for patients with severe hemophilia B.
uniQure's ongoing dose-ranging Phase 1/2 study has yielded results that formed the basis for the therapy's acceptance into the PRIME program. Up to 12 months of follow-up, clinically significant and sustained increases in Factor IX (FIX) and substantial reductions in FIX replacement usage as well as a near cessation of spontaneous bleeding were found. The severe and sometimes fatal symptoms experienced by hemophilia B patients are due to a lack of functional human FIX. Auxiliary data from 52 weeks of follow-up has also supported the initial findings with clinically meaningful levels of FIX activity occurring in this time period. To date, only one spontaneous bleed was reported after discontinuation of prophylactic FIX replacement therapy, which is the conventional treatment for hemophilia B.
PRIME designation is intended to fast-track the regulatory process for investigational medicines that may offer a major therapeutic advantage over existing treatments. To be accepted, an investigational medicine must show the potential to benefit patients with unmet medical needs based on early clinical data. Medicines accepted into the PRIME program are considered priority medicines within the European Union (EU).
CEO Matthew Kapusta commented: "Similar to the Breakthrough Therapy designation that AMT-060 received from the US Food and Drug Administration earlier this year, we look forward to this enhanced collaboration with the EMA to advance the clinical development of this potentially transformative therapy for hemophilia B patients".

Backed by new data, Kite completes FDA CAR-T filing
---
Kite Pharma has met its goal of filing an FDA submission for its CAR-T therapy in the first quarter, putting it days behind rival Novartis in the race to market. Previously known as KTE-C19, the CAR-T ciloleucel is looking to secure approval for treatment of patients with relapsed or refractory non-Hodgkin lymphoma who are ineligible for autologous stem cell transplant.
Following the filing, Kite presented additional data on the ZUMA-1 trial, the foundation of ciloleucel's bid for approval, at the American Association of Cancer Research Annual Meeting. The new data covered four patients who were not included in the original 6-month top-line results. Confirmed responses among these patients drove up the overall and complete response rates to 44 and 39%, as compared to 41 and 36% in the top-line results. Additionally, the overall and complete response rates from a cohort of patients with primary mediastinal B-cell lymphoma or transformed follicular lymphoma have also increased, by more than 10%.
The questions that now remain are over the granting of priority review to ciloleucel and in the event of securing approval, the FDA's labeling of the drug, and Kite's ability to commercialize. In the latter regards, it is anticipated that third parties, for example at the University of Chicago, will contribute to the efforts in making an autologous cell therapy viable in the market.

Positive Phase 2 Data from Asterias' AML trial
---
New results from the Asterias Biotherapeutics Phase 2 trial for AST-VAC1 have shown a favourable increase in relapse-free survival in patients with Acute Myeloid Leukemia (AML). Data published in the journal Cancer demonstrated that 58% of patients in remission were relapse-free during a median follow-up of 52 months. This compares with previously reported 20–40% relapse-free.
Treating AML is especially challenging in the over 60s, who previously have an 80–90% relapse rate. In this group, an improved 57% of patients remained in remission over a 54-week follow-up after being treated with AST-VAC1.
AST-VAC1 consists of autologous mature antigen-presenting dendritic cells pulsed with a messenger RNA for the protein component of human telomerase (hTERT), the protein responsible for the increased proliferative lifespan of cancer cells. As such, the therapy induces T cells to target and kill hTERT-expressing tumor cells. The dendritic cells are also pulsed with a portion of a lysosomal targeting signal (LAMP), the signal from, which allows AST-VAC1 to stimulate both cytotoxic and helper T-cell responses to telomerase.
CEO of Asterias Steve Cartt commented: "This important publication in the journal Cancer shows why AST-VAC1 has the potential to become an important new therapy for AML patients by safely prolonging the duration of remission in patients with high-risk AML … We believe these Phase 2 results also demonstrate the potential of our AST-VAC2 allogeneic (non-patient specific) dendritic cell cancer vaccine to achieve promising results in its upcoming Phase 1/2a study in non-small cell lung cancer and to potentially be developed for the treatment of other types of cancer, as well".
---

GE Healthcare acquires cryopreservation company Asymptote
---
GE healthcare has acquired the specialist cryochain technology company Asymptote. The move comes as GE expands its cell therapy offerings; acquiring Biosafe Group and committing $20 million to launch the BridGE@CCRM Cell Therapy Centre of Excellence in Toronto.
Asymptote's portfolio is comprised of integrated cryochain hardware, software and consumables designed to maintain the potency of cellular therapies, support current Good Manufacturing Practice (cGMP), and reduce the risk of contamination found in traditional processes. The company's VIA FreezeTM and VIA ThawTM ranges deliver cryopreservation and thawing in liquid nitrogen-free and water-free processes, respectively. These are further supported by the 'my Cryochain' software platform which is used for remote process scaling.
In a growing market that saw 804 cell therapy trials underway in 2016, GE's vision is to industrialize cell therapy treatments. For Asymptote, the acquisition is a step towards reaching a larger audience with their products; as CEO and founder John Morris commented: "The acquisition provides us with a strong platform for our product launches, and allows us to significantly scale up our product development."

Lion and MD Anderson to collaborate on TIL technology
---
Lion Biotechnologies has formed a strategic alliance with the University of Texas MD Anderson Cancer Center. The move comes to facilitate the trialling of Lion's novel cancer immunotherapies, which are based on tumor lumphocyte infiltrating (TIL) technology.
The agreement is multi-year and will result in multi-arm clinical trials to assess the safety and efficacy of TIL therapy in ovarian cancer, various sarcomas, and pancreatic cancer. In addition, preclinical research will explore the expansion of TIL in other rare tumor types.
A joint steering committee has been formed; they will design trials that utilise two different TIL manufacturing processes. Both the center and company will have manufacturing duties for the production of TILs to be used in trials, which will be conducted at MD Anderson.
Lion CEO Maria Fardis said of the agreement: 'This collaboration leverages Lion's strong expertise in TIL therapy and our expanding TIL manufacturing capacity, with MD Anderson's deep experience in developing novel methods for generating TIL and innovative clinical care in treating oncology patients with unmet needs.' She further stated the hope of generating data that will 'support the pursuit of additional pipeline indications to complement our ongoing Lion-sponsored TIL clinical programs in metastatic melanoma, head and neck and cervical cancers.'
Amir Jazaeri, associate professor of Gyn/Onc and Reproductive Medicine at MD Anderson, said that Lion's TIL technology "is yet another tool in MD Anderson's ongoing efforts to provide new therapies for our patients."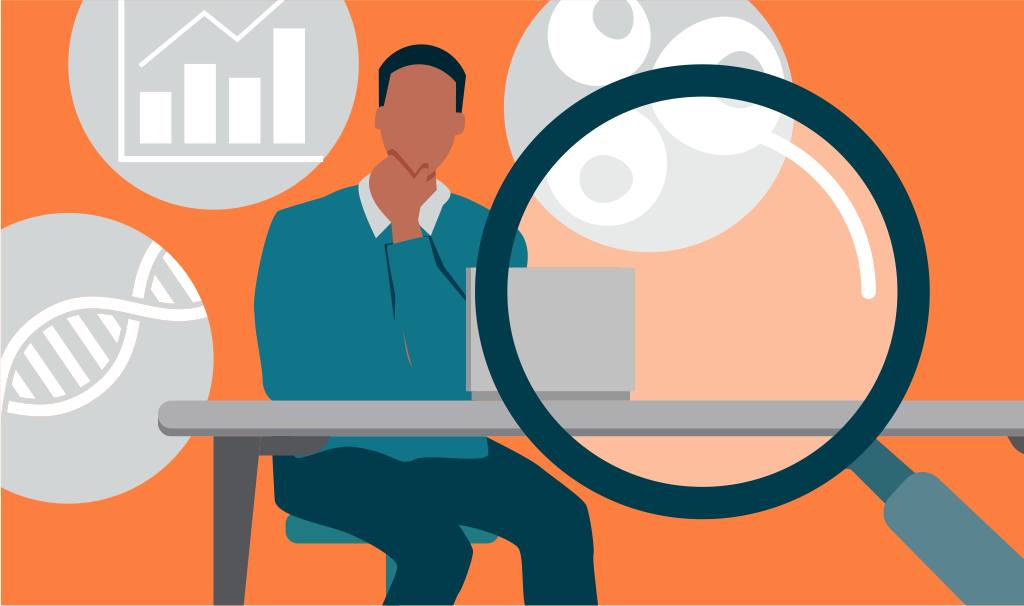 Expert Pick
Lion Biotechnologies continues to be the sole champion of TILs in the clinic and announced a partnership with MD Anderson Cancer Centre to expand its pipeline of T-cell products. The company has been pursuing TIL therapies in the clinic for metastatic melanoma and head and neck cancer for some time. The collaboration with MD Anderson will involve two different processes and add ovarian cancer, sarcomas, and pancreatic cancer to Lion's pipeline.– Mark Curtis
---
---

CRISPR Therapeutics and Casebia Therapeutics announce to collaborate with StrideBio
A collaboration agreement has been reached between CRISPR Therapeutics, its joint venture Casebia Therapeutics and StrideBio, LLC. The former companies focus on developing gene-based therapeutics for serious diseases, whilst the latter creates novel AAV vectors for in vivo gene delivery applications.
The agreement terms state that StrideBio will use its proprietary platform to develop AAV vectors with improved properties such as tissue specificity and reduced susceptibility to immune responses. The company will receive development funding, milestones and royalties on licensed vectors, and retain certain rights to use the novel AAV vectors for gene therapy applications. CRISPR Therapeutics and Casebia will have an option to exclusively license AAV vectors with desired properties for use in their in vivo gene-editing programs.
StrideBio co-founder Aravind Asokan, commented 'We founded StrideBio to meet the challenge of pre-existing immunity in patients. Building on our deep understanding of how neutralizing antibodies interact with different AAV serotypes, we have established a unique technology platform that will allow us to evolve advanced AAV vectors that are both resistant to pre-existing immunity and have improved tissue specificity. This collaboration with CRISPR Therapeutics and Casebia will allow us to greatly accelerate our progress in that area.'

Atara Bio to collaborate with Merck in targeting NPC
---
A Phase 1/ 2 trial will investigate the combination of ATA129 and KEYTRUDA® (pembrolizumab) in patients with platinum resistant or recurrent EBV-associated Nasopharyngeal Carcinoma (NPC), thanks to a new collaboration agreement between Atara Bio and Merck.
Atara Bio's ATA129 is a therapy that is designed to stimulate a healthy donor's T cells to recognize EBV antigens, or viral proteins, expressed in the cells of certain liquid and solid tumors. As a single therapy in Phase 1 and 2 trials that enrolled patients with a variety of EBV-positive malignancies, evidence of radiographic response was observed and EBV-CTLs were also shown to expand after administration without concomitant lymphodepleting chemotherapy. Further studies have suggested that EBV upregulates the transcription of PD-L1 in EBV-associated solid tumors; advocating the potential for synergy in combination with anti-PD-1 therapies, such as KEYTRUDA.
Merck's KEYTRUDA is a humanized monoclonal antibody that increases the ability of the body's immune system to detect and fight tumor cells. KEYTRUDA blocks the interaction between PD-1 and its ligands, PD-L1 and PD-L2, thereby activating T lymphocytes, which may affect both tumor cells and healthy cells.
Atara Bio VP Chris Haqq commented, '"Both ATA129 and KEYTRUDA have shown evidence of objective radiographic responses in NPC, and there is a strong biologic rationale to combine these therapies as their complementary mechanisms of action may enhance the anti-tumor activity."
The collaboration agreement is between Atara Biotherapeutics, Inc. and Merck Sharp & Dohme B.V; it will be sponsored by Atara Bio.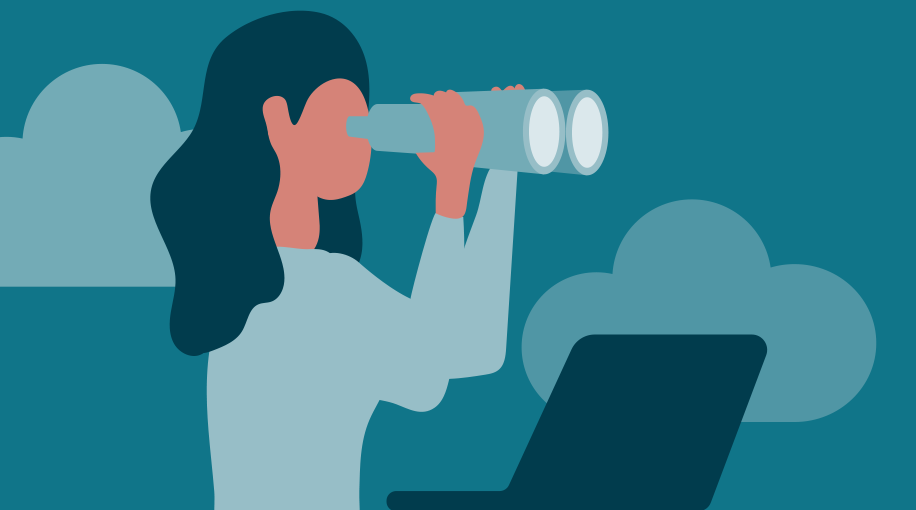 Ones to watch
Atara Biotherapeutics announced it will combine ATA129, an allogeneic T-cell product targeting Epstein–Barr virus (EBV), with Merck's checkpoint inhibitor, Keytruda, to go after a lesser heard of indication, nasopharyngeal carcinoma. ATA129 has been tested in isolation in previous clinical studies, but it is believed that EBV upregulates PD-L1 in tumours, suggesting the therapy could act synergistically with additional checkpoint inhibition. By targeting EBV, Atara has a platform with breadth, which can be applied to both oncology and autoimmune disease. – Mark Curtis
---

Heat biologics acquires controlling interest in Pelican Therapeutics
---
Heat Biologics has purchased a controlling interest in the immuno-oncology company Pelican Therapeutics. Heat has also appointed a new CEO for their Pelican subsidiary; industry veteran and Pelican board member Rahul Jasuja.
The Cancer Prevention and Research Institute of Texas (CPRIT) has awarded Heat a grant of $15.2 million to advance multiple products through preclinical development and at to take least one program through a 70 patient Phase 1 trial.
Pelican's activities focus on developing agonists to TNFRSF25, a differentiated and potentially best-in-class T-cell costimulatory receptor. TNFRSF25 has shown great promise due to its preferential specificity for stimulating the production of 'memory' CD8+ T cells, the strongest predictive biomarker of clinical benefit from cancer immunotherapy. Humanization of Pelican's lead monoclonal antibody – PTX-25 – has been completed, along with preclinical studies.
Jeff Wolf, Heat's CEO, commented, 'Pelican's two product candidates strengthen our portfolio in the emerging T-cell activation space. Pelican's T-cell co-stimulator, PTX-25, in combination with Heat's ImPACT/ComPACT platform, has the potential to dramatically improve the durability of responses by stimulating the production of 'memory' CD8+ T cells.'
---

£5.2M of new investment for Synpromics in latest round
The completion of a financing round by Synpromics has raised £5.2M for the Edinburgh-based company. Participants in the round included Calculus Capital, the Scottish Investment Bank, Scottish Enterprise investors as well as private shareholders.
This funding comes following the recent expansion of the synthetic promoter technology company's profile, most recently signing GE healthcare as a customer. Some of the gene therapy companies that Synpromics has partnership deals with include AGTC, Adverum and uniQure.
The new investment will principally go towards development of Synpromics' proprietary PromPT™ synthetic promoter design platform. This enables the design of synthetic promoters, giving precise control over gene function with many potential applications in the gene and cell therapy industries. Current processes generally rely on naturally occurring promoters to regulate the activity of genes. The Synpromics' synthetic promoters are designed specifically to drive gene expression in industrial and therapeutic contexts, which naturally occurring promoters are not optimized for.
The company also has plans to move to a larger, purpose-built facility. CEO David Venables said: "Since our last fundraising round 18 months ago the business has grown rapidly as we've signed more commercial partnerships with companies in the USA and Europe. We see an exciting opportunity to fund further rapid expansion of our business, supported by our innovative science and novel capabilities."
---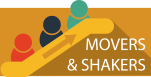 Juno appoints new R&D President, Sunil Agarwal
---
Seattle-based biopharmaceutical company Juno Therapeutics has appointed Sunil Agarwal as its new President of Research and Development (R&D). Dr Agarwal, previously of Ultragenyx, will be responsible for executing Juno's drug development pipeline, integrating translational insights into ongoing programs, and prioritizing research and development initiatives within the company. He will also be a member of Juno's executive committee.
Dr Agarwal's experience includes leading the approval of multiple therapies, developing programs from proof-of-concept to Phase 4, and sitting on multiple Genentech R&D committees in his time there as Senior Vice President.
On the subject of the appointment, Juno CEO Hans Bishop commented: "Sunil is a strong strategic thinker and experienced drug developer who will be a great addition to our executive team. He has an established track record of bringing innovative therapies to market, demonstrated by the breadth and quality of the programs he has led. His drug development experience, instincts, and scientific judgment will be important for our next phase of growth, and we will benefit from his experience and insight in both our strategy and execution."
---
Written by Haaniah Hamid and Applonia Rose, Cell and Gene Therapy Insights


This work is licensed under a Creative Commons Attribution- NonCommercial – NoDerivatives 4.0 International License.
---



{{#if items.length}} {{else}}