Cell & Gene Therapy Commercial Insight – April 2018
Cell Gene Therapy Insights 2018; 4(4), 385-395.
10.18609/cgti.2018.040
Providing a critical overview of the sector's commercial developments – M&As, licensing agreements & collaborations, financial results, IPOs and clinical/regulatory updates, with commentary from our Expert Contributors.

CELL THERAPY:
April was a month of healthy financing activity for the T-cell industry. Just when we thought a series A couldn't get any larger, Allogene hit the ground running with a $300 million financing to get deep into clinical development with a series of allogeneic CAR-T therapies. The company will be led by ex-Kite CEO Arie Belldegrun. Pfizer will retain a 25% equity interest in the company in exchange for the portfolio of assets it will contribute. The deal immediately positions Allogene as a market leader in allogeneic CAR-T therapy. Allogene's primary competitor, Cellectis, successfully executed an IPO to haul in $165 million to continue clinical development of its universal T-cell therapies. Cellectis will use $100 million of its IPO proceeds to construct a gene editing facility to support its clinical programs. The advent of gene editing approaches to make allogeneic T-cell immunotherapy possible have propelled the technology and made the allogeneic versus autologous debate more relevant than ever.

GENE THERAPY:
This month sees Pfizer continuing to advance its rare disease and gene therapy pipeline, with the Phase 1 start of its AAV-based gene therapy for Duchenne muscular dystrophy, a program that comes from its acquisition of Bamboo Therapeutics in 2016. Pfizer leads the pack of big pharma companies advancing pipelines in rare diseases, following GSK's recent exit from the field, and seems fully committed to getting novel therapies approved. In the opposite corner to the Pfizer leviathan, the small biotech company GenSight Biologics is making the best of results from its Phase 3 clinical trial in Leber's hereditary optic neuropathy, which missed its primary endpoint of improvement in visual acuity; the company is pinning its hopes on differences in retinal ganglion cell macular volume in treated versus untreated eyes, but this is unlikely to be an endpoint acceptable to regulators, and it clearly hasn't yet translated to a clinically meaningful effect on vision. It looks like more hard work ahead to get this treatment approved.
This month sees Pfizer continuing to advance its rare disease and gene therapy pipeline, with the Phase 1 start of its AAV-based gene therapy for Duchenne muscular dystrophy, a program that comes from its acquisition of Bamboo Therapeutics in 2016. Pfizer leads the pack of big pharma companies advancing pipelines in rare diseases, following GSK's recent exit from the field, and seems fully committed to getting novel therapies approved. In the opposite corner to the Pfizer leviathan, the small biotech company GenSight Biologics is making the best of results from its Phase 3 clinical trial in Leber's hereditary optic neuropathy, which missed its primary endpoint of improvement in visual acuity; the company is pinning its hopes on differences in retinal ganglion cell macular volume in treated versus untreated eyes, but this is unlikely to be an endpoint acceptable to regulators, and it clearly hasn't yet translated to a clinically meaningful effect on vision. It looks like more hard work ahead to get this treatment approved.

AveXis doses first patient in Phase 3 SPRINT trial
---
The Phase 3 trialing of AveXis' AVXS-101 has commenced with the dosing of the first pre-symptomatic spinal muscular atrophy (SMA) patient. The trial, 'SPRINT' is expected to enrol another 43 patients.
AVXS-101 addresses the underlying cause of SMA – the mutation of the SMN gene. Patients in the trial will be under 6 weeks of age, given that SMA is a leading cause of infant mortality. The therapy crosses the blood brain barrier to target both central and systemic features.
'Treating SMA as early as possible is critically important in order to rescue motor neurons before they are permanently lost. SPRINT enables us to understand how intervening in pre-symptomatic infants with AVXS-101 may impact clinical outcomes, including milestone development such as functional sitting, standing without support and walking,' said Dr. Sukumar Nagendran, CMO of AveXis. 'In addition to our ongoing studies in SMA Types 1 and 2, SPRINT adds to our evaluation of AVXS-101 in multiple SMA sub-types, including Type 3. We are excited by the progress made across our clinical development program as we continue toward the goal of making AVXS-101 available to the SMA community.'

Celyad's NKG2D-CAR-T therapy induces remission in an AML patient
---
Celyad has published a patient case study of its Phase 1 THINK trial, designed to evaluate the effect of Natural Killer Group 2D (NKG2D) CAR-T cell therapy in relapsed/refractory acute myeloid leukemia (AML). The trial is different from other CAR-T therapies in that no lymphodepletion was used prior to the CAR-T therapy.
The 52-year old AML patient received NKG2D-CAR-T therapy at an initial dose of 3×108 cells every 2 weeks for 3 administrations without any lymphodepleting chemotherapy. The treatment was well tolerated by the patient and there were no significant treatment-related toxicities. Bone marrow evaluation 28 days following two infusions showed morphologic leukemia-free state and this was confirmed again at 3-months post infusion. The patient also had resolution of symptoms with improved hematopoiesis. The patient then underwent an allo-hematopoietic stem cell transplant (allo-HSCT) on day 97 post CAR-T infusion. Disease evaluation 100 days post allo-HSCT (and 197 post CAR-T therapy infusion) showed that the patient achieved a complete molecular remission. To date, the patient has maintained clinical response 6 months from allo-HSCT and 9 months following initial CYAD-01 infusion. The results were published in Haematologica. The Celyad-sponsored study was conducted by investigators at the Moffitt Cancer Center and Research Institute, Florida.
The THINK (THerapeutic Immunotherapy with NKR-2) trial is a multi-centre, dose-escalation, Phase 1b study designed to investigate the safety and clinical activity of administering multiple doses of autologous NKR-2 CAR T-cells in patients with seven refractory cancers including five solid tumors (colorectal, ovarian, bladder, triple-negative breast and pancreatic cancers) and two hematological tumors (acute myeloid leukemia and multiple myeloma).
Frédéric Lehmann, Celyad's VP of Clinical Development and Medical Affairs commented: "Our results demonstrate the validity of NKG2D as a target, in particular in the context of refractory AML and without other intervening treatments nor preconditioning. We look forward to continue our clinical development plan for our NKG2D CAR-based platform and explore the various conditions within which this therapy could provide benefits to patients with end stage cancers."

GenSight Biologics' retinal gene therapy could potentially treat optic neuropathy patients
---
GenSight Biologics has announced interim results of its REVERSE study, a Phase 3 clinical trial designed to evaluate GS010 in the treatment of Leber's Hereditary Optic Neuropathy (LHON). Although the treatment was safe and tolerable, the study did not meet the primary end point. Favorable results of secondary endpoints have led the investigators to study the mechanism further.
LHON is a rare genetic disorder affecting the retinal ganglion cells leading to a persistent and severe bilateral loss of visual acuity within weeks or months. The disease is caused by point mutations in the mitochondrial DNA. GenSight's GS010 uses a mitochondrial targeting sequence proprietary technology platform which, when associated with the gene of interest, allows the platform to specifically address defects inside the mitochondria using an adeno-associated vector.
GenSight Biologics is a Paris-based clinical-stage biotechnology company focusing on developing gene therapies for retinal diseases and diseases of the central nervous system.
REVERSE is a randomized, double-masked, sham-controlled, multi-center trial conducted in 37 patients with an onset of vision loss of 6-12 months. Latest results from the trial showed a favourable safety and tolerability profile for GS010. Although the treatment was safe, the study did not meet the primary end point, which was defined as the difference of improvement in visual acuity in GS010-treated eyes compared to sham-treated eyes at 48 weeks. Clinically meaningful improvement of +11 ETDRS letters was observed in both GS010-treated eyes and sham-treated eyes at 48 weeks compared to baseline in all subjects. The improvement of visual acuity in sham-treated eyes was unexpected and the company is further investigating the chance of a bilateral treatment effect in the untreated eye.
Secondary endpoints were measured using high resolution Spectral-Domain Optical Coherence Tomography (SD-OCT) and showed a statistically significant difference in retinal ganglion cell macular volume in GS010-treated eyes from baseline to week 48. Over the course of 48 weeks, sham-treated eyes lost a thickness of 3.4 μm of the retinal nerve fiber layer compared to baseline while GS010-treated eyes had a limited loss of 0.6 μm. Patients in the trial will be monitored for another 4 years.
Other than the REVERSE trial, GS010 is currently being investigated in two additional Phase 3 trials: RESCUE and REFLECT. RESCUE is designed to evaluate the safety and efficacy of a single intravitreal injection of GS010 in subjects affected by LHON with < 6 months of onset of vision loss. GenSight expects to report topline data for RESCUE in the third quarter of 2018. REFLECT is evaluating the safety and efficacy of bilateral injections of GS010 in patients with < 1 year of onset of vision loss in LHON. The first patient in REFLECT was treated last month.

IND clearance for Krystal's DEB gene therapy prompts patient enrolment
---
Krystal biotech has been cleared to begin enrolment of patients into a Phase 1/ 2 study trialling the company's gene therapy candidate for dystrophic epidermolysis bullosa (DEB). Based on a herpes simplex virus (HSV-1) vector, the candidate KB103 delivers the human collagen protein to patients with the skin blistering condition.
The HSV-1 vector is the first of its kind being used to generate human collagen protein. Developed on the company's proprietary platform STAR-D, the candidate would be a first in class treatment for the condition which can result in fatality.
Trialling will be carried out at Stanford University, with enrolment planned to begin immediately. CEO Suma Krishnan commented, 'We are excited about KB103 entering the clinic. Our goal is to demonstrate that KB103 could truly be a first-in-class potent treatment for DEB that has the potential to change the lives of people affected by this condition. We plan on enrolling patients in this Phase 1/2 study as soon as we can and hope to have a meaningful data readout shortly.'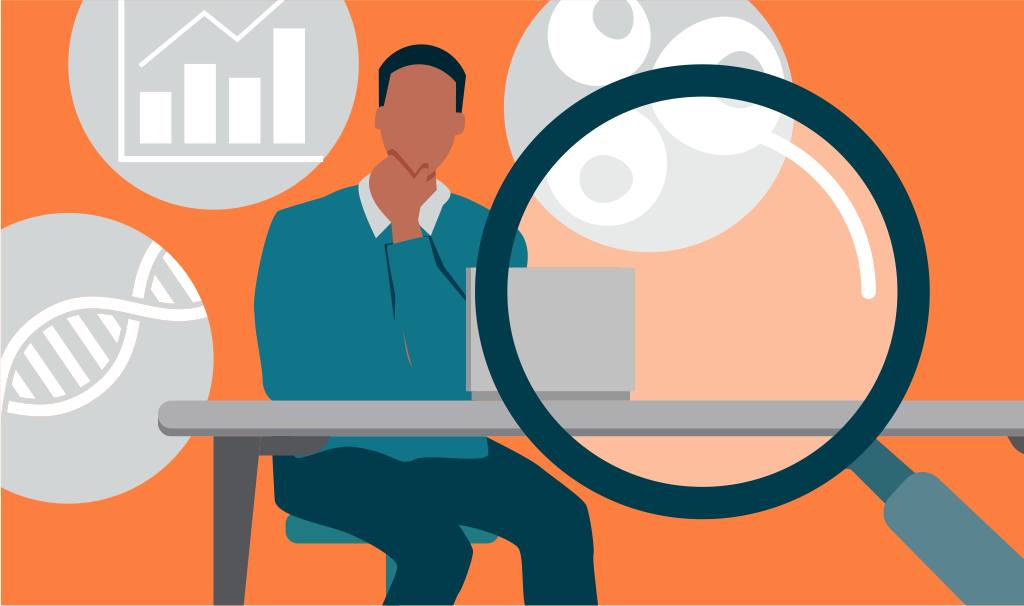 Expert Pick
Following fast on the heels of last month's news, Krystal Biotech's announcement of FDA clearance of the company's IND submission for its HSV-based gene therapy treatment for recessive dystrophic epidermolysis bullosa (RDEB) clears the path to starting the planned phased 1/2 study in May. The company's Skin TARgeted Delivery platform (STAR-D) uses a replication-deficient, non-integrating HSV-1 viral vector which it claims exhibits tropism for and can efficiently penetrate a broad range of skin cells, with high payload capacity and low immunogenicity. The phase 1/2 study will be conducted at Stanford University – a centre of excellence for EB research – which has previously conducted trials of cultured keratinocyte skin grafts, gene modified to express COL7, and injection of autologous, gene modified dermal fibroblasts genetically modified to express functional COL7. It's great to see another player about to join this active field! –Richard Philipson
---
---

Pfizer doses first patient using Bamboo's mini-dystrophin gene therapy
Pfizer has initiated a Phase 1b trial for treating patients with Duchenne muscular dystrophy (DMD) using Bamboo Therapeutics' investigational mini-dystrophin gene therapy which it acquired in 2016.
This first-in-human open-label, non-randomized study is designed to evaluate the safety and tolerability of a single intravenous infusion of PF-06939926 in ambulatory subjects with DMD.
The first boy received the treatment last month under the supervision of Dr Edward Smith, Principal Investigator of the study at Duke University Medical Center. The study will enrol approximately 12 ambulatory DMD subjects aged 5-12 at up to four clinical centers in the US. In addition to assessing the safety and tolerability, the trial will also evaluate dystrophin expression and distribution, and conduct assessments of muscle strength, quality, and function in the subjects.
PF-06939926 is a recombinant AAV9 vector carrying a shortened version of the human dystrophin gene (mini-dystrophin) under the control of a human muscle specific promotor. It was granted Orphan designation by the EMA and Orphan Drug and Rare Pediatric Disease designation by the FDA in 2017.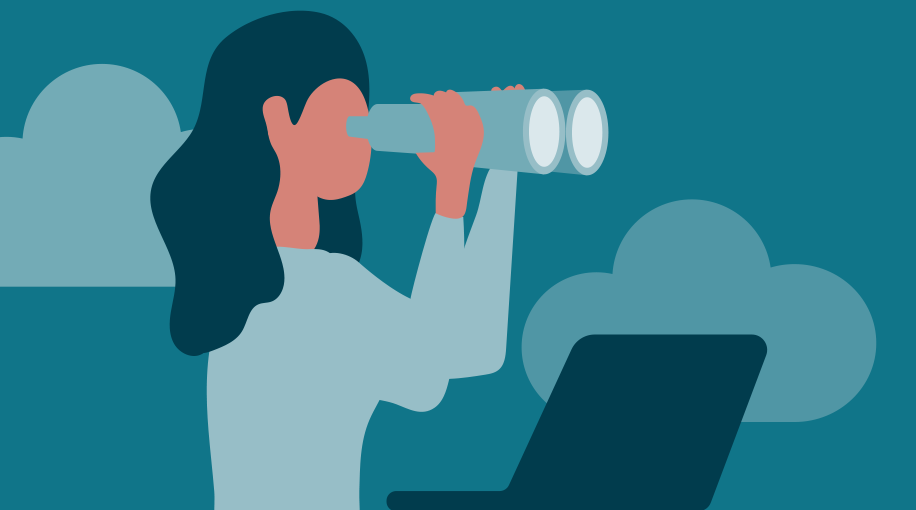 Ones to watch
The announcement that Pfizer has dosed the first patient in a trial of its AAV-based gene therapy for Duchenne muscular dystrophy (DMD) is good news for boys with this degenerative muscle disease. There are at least two other trials of DMD gene therapies ongoing in the US, both involving candidates developed at Nationwide Children's Hospital and partnered by Sarepta; Solid Biosciences' microdystrophin candidate SGT-001, remains on clinical hold after a patient was recently hospitalised for thrombocytopenia and complement activation. Pfizer's approach, using a microdystrophin-expressing gene therapy, has the potential to treat DMD regardless of the underlying mutation; this contrasts with the only approved therapy, Sarepta's exon-skipping Exondys 51 (eteplirsen), which treats only a subset of patients with a specific amenable mutation. –Richard Philipson
---

Cytonome provides tech support to world's first commercial iPSC facility
---
Sumitomo Dainippon Pharma has installed Cytonome's cell sorting platform, GigaSort® technology in its newly opened regenerative medicine and cell therapy manufacturing plant in Osaka, Japan.
Cytonome is a biotechnology instrument design company focused on developing cell purification technologies for the bioprocessing, industrial and life science research markets. Its GigaSort platform is a microfluidic-based cell sorting technology that allows the selection of specific and pure cell populations in a cGMP manufacturing environment. The highly parallel microfluidic channel design allows high throughput processing that remains gentle on the cells. The microfluidic chip is part of a disposable, enclosed fluidic set that can be gamma irradiated, eliminating the need for aerosol containment.
Headquartered in Osaka, Japan, Sumitamo Dainippon's newly opened plant is the world's first facility for the commercial manufacture of regenerative medicine and cell therapy products derived from allogeneic iPS cells. Sumitomo Dainippon Pharma is currently engaged in the regenerative medicine and cell therapy business using allogeneic iPS cells for the treatment of various diseases including age-related macular degeneration, Parkinson's disease, retinitis pigmentosa and spinal cord injury.
Dr John Sharpe, Cytonome's CTO commented: 'We are thrilled to be providing the GigaSort technology to Sumitomo Dainippon Pharma Co., Ltd. to enable exciting advances in regenerative medicine and the transition from proof of concept into accessible, manufacturable products.

Vybion issued patent for the development of Huntingtin gene therapy candidate
---
A US patent has been issued to Vybion for 'Single Chain Intrabodies that Alter Huntingtin Mutant Degradation'. Further applications are pending in Asia and Europe.
Allowance for the use of the intrabody clears Vybion for the initiation of studies which will investigate the use of the intrabody, mediated by an AAV vector, for the treatment of neurodegenerative diseases. By the current understanding, the therapy's mechanism of action involves the accelerated degredation of the mutant huntingtin protein, thus downregulating its toxic effect.
"We are pleased with the notification from the patent office of the first of several patents we expect to issue for the use of Intrabody INT41, delivered by AAV, for the treatment of neurodegenerative diseases. Our current focus is on Huntington's disease where we are planning IND enabling studies," said Lee Henderson, Vybion CEO.

WHIM Genetic Screening Study to be sponsored by the Jeffrey Modell Foundation and X4 Pharmaceuticals
---
A new protocol for diagnosing the genetic condition WHIM syndrome is being trialed in a study sponsored jointly by X4 Pharmaceuticals and the non-profit Jeffrey Modell Foundation.
X4 is a biotechnology company working on the development of C-X-C chemokine receptor type 4 (CXCR4) inhibitor drugs, the same gene that is mutated in WHIM patients. With no current approved treatment for the syndrome, and an undefined diagnosis pathway, patients are left susceptible to a host of infections.
The study will enrol 300 patients for genetic screening, which will be completed by DNA testing laboratory PreventionGenetics.
Vicki Modell, Co-Founder of Jeffrey Modell Foundation stated, 'developing diagnostic protocols that use genetic testing is essential for advancing therapeutic innovation to treat primary immunodeficiencies. This collaboration is an example of the power of public-private partnerships to drive towards a better understanding of a particular primary immunodeficiency with the goal of efficient early identification to improve patient outcomes.'

MeiraGTx assigned fast track designation for RPGR gene therapy
---
MeiraGTx has been granted fast track designation for its gene therapy targeting X-linked retinitis pigmentosa (XLRP).
The majority of XLRP cases are caused by mutations in the RPGR gene. MeiraGTx's product AAV-RPGR delivers a correctional version of the gene to affected eyes via an AAV vector. The therapy is currently being trialled in a Phase 1/ 2 study in both pediatric and adult patients.
MeiraGTx CEO Alexandria Forbes commented, 'XLRP is a devastating condition that causes rapid progression to blindness and currently has no approved treatment options. This Fast Track designation is an important milestone for both patients living with XLRP and MeiraGTx, allowing our team to communicate closely and often with the FDA as we work to bring a much-needed therapy to patients. Marking the third regulatory milestone our ocular program has received this year, we look forward to continuing this momentum in our commitment to develop innovative gene therapy treatments for patients.'
---

Biogen and Ionis expand collaboration for developing antisense technology
With the new ten-year agreement, Biogen and Ionis Pharmaceuticals will continue their collaboration to develop antisense drug candidates for a broad range of neurological diseases.
The extended partnership is built on the existing productive collaboration that produced SPINRAZA® as well as two other antisense drug candidates. SPINRAZA is the first and only approved treatment for patients with spinal muscular atrophy and is currently approved in various countries including the United States, European Union, Japan, Australia and Canada. It is an antisense oligonucleotide that alters the splicing of SMN2 pre-mRNA in order to increase production of full-length SMN protein that SMA patients are deficient in.
With Biogen's expertise in neuroscience research and drug development and Ionis' leadership in RNA targeted therapies, the companies plan to advance antisense programs for a broad range of neurological diseases including dementia, neuromuscular diseases, movement disorders, diseases of the eyes and inner ear, and neuropsychiatry.
Under the terms of the agreement, Biogen will be responsible for developing, commercializing and licensing all the therapies arising out of the collaboration. Ionis will receive $1 billion in cash from Biogen. This includes $625 million to purchase 11,501,153 shares of Ionis common stock and a $375 million upfront payment. In addition, Biogen will also make milestone payments, license fees and royalties on net sales.
Dr Stanley T. Crooke, CEO of Ionis commented: "Working with Biogen, we have achieved what neither company could have achieved alone. Together, we believe we can create a robust neurological disease franchise fueled by Ionis' antisense technology and highlighted by the tremendous success of SPINRAZA. This new collaboration provides the potential opportunity to build an even stronger pipeline for Biogen and Ionis, with the expectation of bringing further benefit to patients in desperate need and value to Ionis' shareholders."

Allogene and Pfizer enter CAR-T asset contribution agreement
---
Pfizer and Allogene will close a deal in this quarter that will see Allogene work on the development of Pfizer's CAR-T assets. The Asset contribution agreement includes Pfizer's financial contribution to the ongoing CAR-T work via a 25% stake in Allogene.
Allogene was founded by former Kite Pharma executives, with a Series A round that raised $300 million. Work will focus on shifting CAR-T therapies from the autologous to allogeneic space; offering faster access to patients with off-the-shelf therapies.
Senior VP at Pfizer, Robert Abraham, commented, 'The allogeneic CAR-T platform represents a potentially transformative approach to treating cancer, and we are very excited about what the future may hold for this area of research. We believe that under the strong scientific, clinical development and regulatory expertise of Allogene's leadership team, the portfolio of CAR-T assets contributed by Pfizer will be well-positioned to rapidly advance into potential innovative new therapies, and ultimately to reach patients in need more quickly.'

Novartis to acquire AveXis to expand its gene therapy portfolio
---
Swiss pharma giant Novartis has entered into an agreement with AveXis to acquire the US-based clinical stage gene therapy company. With its latest acquisition plan, Novartis aims to become a major gene therapy player in the industry.
Novartis will acquire AveXis for USD 218 per share or a total of USD 8.7 billion in cash. The transaction was unanimously approved by the boards of both companies and is expected to close in mid-2018, pending the successful fulfilment of all closing conditions.
AveXis is developing adeno-associated virus (AAV) vector-based gene therapies for neurological genetic diseases. It has several ongoing clinical studies for the treatment of spinal muscular atrophy (SMA), a severe neuromuscular disease characterized by the loss of motor neurons leading to progressive muscle weakness and paralysis. The lead AveXis gene therapy candidate, AVXS-101 is currently being investigated in two trials: a pivotal trial for treating patients with type 1 SMA and a Phase 1 trial in patients with type 2 SMA. If approved, it would be the first gene therapy to treat SMA.
AVXS-101 holds FDA's Orphan Drug Designation for the treatment of all types of SMA and Breakthrough Therapy Designation and Fast Track Designation for the treatment of SMA Type 1. A BLA filing with the FDA for AVXS-101 is expected in the second half of 2018 and approval and launch in the US is expected in 2019. It was also granted access to EMA's PRIority Medicines (PRIME) program and Japan's Sakigake designation for the treatment of SMA Type 1.
In addition to AVXS-101, Novartis will also gain access to AveXis' AAV9 gene therapy manufacturing capabilities and R&D capabilities for other pipeline products for Rett Syndrome and a genetic form of amyotrophic lateral sclerosis caused by mutations in the superoxide dismutase 1 (SOD1) gene.
Dr Vasant Narasimhan, Novartis' new CEO is hopeful that in addition to the company's CAR-T platform for cancer, the acquisition will enable Novartis to become a major gene therapy player for neurodegenerative diseases and thus broaden its leadership in neuroscience.
Paul Hudson, CEO Novartis Pharmaceuticals commented: "Bringing AveXis on board would support both our ambition to be a leader in neurodegenerative diseases and our Neuroscience franchise priorities to strengthen our position in devastating pediatric neurological diseases such as SMA. We relish the opportunity to leverage our expertise, our 70-plus year heritage in neuroscience and our global footprint to help AVXS-101 benefit high-need SMA patients around the world."
---

Synpromics and Lonza collaborate on Innovate UK funded promoter platform
Innovate UK's medicines manufacturing competition has awarded Synpromics a £235,000 grant for the development of the company's inducible promoter system, a project on which Lonza Pharma & Biotech is partnering. The platform is being developed for precise genetic control of cell systems. This is intended to combat the challenge of biologics being toxic to their host cell lines during production via switching on or off of gene expression.
Dr Michael Roberts, Synpromics CSO commented, 'Our primary goal in the first 18 months of this programme will be to validate and comprehensively understand the features and benefits of the Synpromics inducible promoter platform in an industrial setting, using well characterised model proteins. Once validated in an industrially relevant situation, the system will be further tested and incorporated into process development for biomanufacturing novel therapeutic constructs. Through this important collaboration, we aim to increase overall flexibility in bioproduction using Synpromics' inducible promoter platform, and ultimately provide the broader biopharmaceutical industry with powerful new tools to increase the number and type of proteins that can be produced from CHO cells.'
---

Cellectis IPO raises $163.7 million
Cellectis has raised $163.7 million in an initial public offering. This will be used primarily for the development of the company's UCART123 and UCART19 candidates which are oncology focused CAR-T products.
In a more detailed breakdown to the US Securities and Exchange Comission, the company outlined that $100 million will go towards commercial capacity building, including the construction of a UCART manufacturing plant. $20 million will advance the development of an off-the-shelf CAR-T program, and $30 million will be for 'new human therapeutics approaches based on our proprietary gene editing technology outside of oncology.' Any remaining funds will be used for 'working capital and other general corporate purposes.'

Tmunity to expand operations with additional Series A financing and new CTO appointment
---
Biotherapeutic company Tmunity have raised an additional $35 million in Series A funding, bringing the total of the round to $135 million. The lastest contribution comes from Kleiner Perkins and affiliates. In further company news, Jason Krentz has been appointed Chief Technology Officer and Head of Technical Operations. Krentz joins the company from Endo Pharmaceuticals where he managed manufacturing and operations.
Tmunity's work is focused on the development of T cell-based therapies for the treatment of cancer. Originally founded on a licensing agreement with the University of Pennsylvania, the Series A financing round will go towards expanding business and operational capacities. This is the area in which new CTO Jason Krentz will be working, with responsibilities including process improvement and automation and cGMP facilities management.
CEO Usman Azam commented, 'Jason brings a track record of successful leadership in life sciences manufacturing, supply chain and technology development, all invaluable skill sets to help us advance our pipeline of patient-specific therapies to treat cancer. I am delighted Jason is joining Tmunity at a critical time in our growth, and his appointment is one of many exciting milestones for us this year.'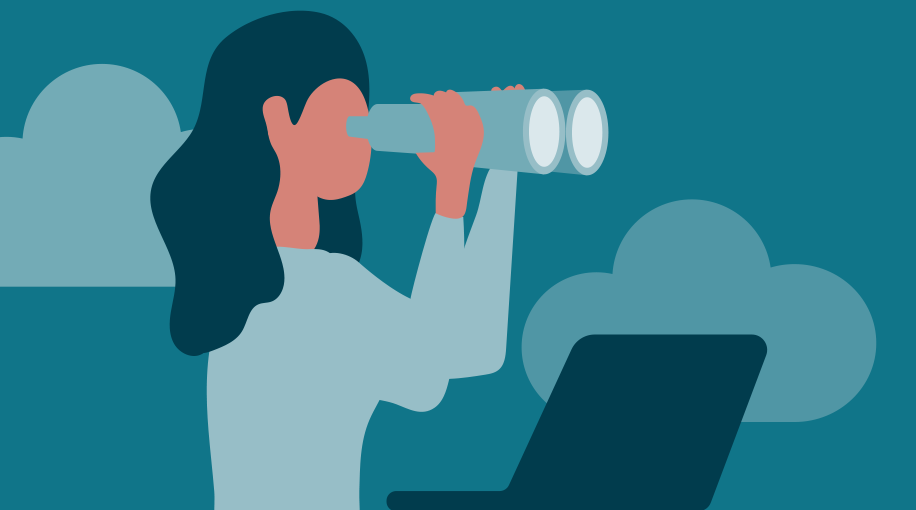 Ones to watch
Tmunity was able to raise $135 million to fund development of next generation CAR and TCR therapies. With ex-Novartis cell and gene therapy head, Oz Azam, at the healm, and a strong scientific underpinning based on the work of Dr. Carl June, the company is poised to become a T cell leader. The company plans on taking an iterative approach to product design that will involve a number of external enabling technologies including gene editing, genetic switches to allow for tunability, viral and non-viral delivery techniques, manufacturing optimization, and patient analytics. –Mark Curtis
---
---
Written by Applonia Rose and Haaniah Hamid, Cell and Gene Therapy Insights


This work is licensed under a Creative Commons Attribution- NonCommercial – NoDerivatives 4.0 International License.
---



{{#if items.length}} {{else}}