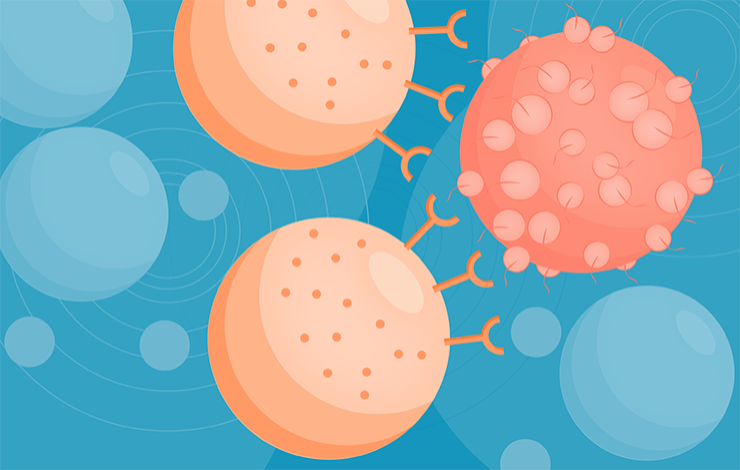 Lung cancer is the leading cause of cancer death worldwide, with non-small cell lung cancer (NSCLC) comprising approximately 85% of cases. In addition to chemotherapy, targeted treatments including epidermal growth factor receptor inhibitors (EGFRi), have emerged as an additional therapeutic strategy. However, patients frequently develop resistance to these therapies. Novel therapies to overcome resistance are being explored, such as combination immunotherapy with natural killer T (NKT cells), a subtype of T cells sharing characteristics of both the innate and adaptive immune systems.
We tested the hypothesis that EGFRi treatment reduces cancer-mediated immunosuppression, sensitizing the tumor cells to NKT-mediated cytolysis. First, we treated 2D monolayer and 3D spheroid cultures of A549 lung cancer cells with increasing concentrations of cisplatin, a chemotherapeutic, as well as the EGFRis gefitinib and/or erlotinib. Cancer spheroids were more resistant to treatment with all compounds, but all compounds effectively killed tumor cells, particularly in combination. Supporting the immunosuppression hypothesis, EGFRi treatment alone or in combination with cisplatin decreased vascular endothelial growth factor (VEGF) secretion in a dose-dependent manner.
Finally, we evaluated combination therapy using the Axion BioSystems Maestro Z to quantify NKT cell-mediated cytolysis of lung cancer spheroids, both alone or in combination with EGFRi treatment. While NKT cells were mildly cytotoxic alone, gefitinib addition increased cytolysis in a dose-dependent manner. In conclusion, these results support the therapeutic potential of combination immunotherapy and immunomodulation to treat lung cancer.
Current status of non-small cell lung cancer treatment
Cell therapy using NKT cells and in combination with EGFR inhibitors
Cancer spheroid models and the importance of modeling the tumor microenvironment
Using the Maestro Z live-cell analysis platform to evaluate potency of cell therapies against cancer spheroids and monolayers, label-free and in real time