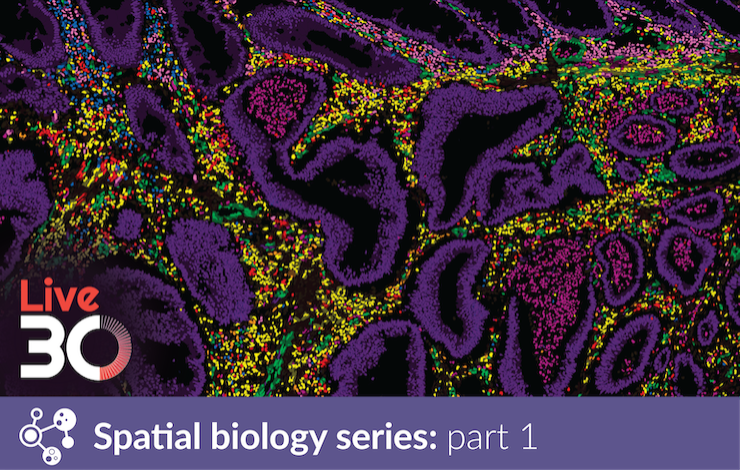 Live30 webinars are thirty-minute presentations designed to update you on the latest innovations, applications, and data in a fast yet interactive format.
Spatial biology bridges the gap between cell phenotyping and tissue imaging by using high-plex approaches to unlock exciting possibilities for advances in immuno-oncology and beyond. This includes amongst others:
Deep phenotyping
Biomarker research and discovery
Drug target discovery and validation
In this webinar, we will show you how we identified and evaluated novel target candidates for the cellular immunotherapy of pancreatic ductal adenocarcinoma. We dissected the expression of more than 100 markers on tumor cells at single-cell resolution and investigated CAR-T cell infiltration into tumors.
We will also present the MACSima™ Imaging Platform in detail. This platform provides the perfectly orchestrated combination of a fully automated instrument, specifically designed sample carriers, a broad portfolio of pre-tested antibodies, and a tailor-made and powerful image analysis software. This reduces the time needed to obtain ready-to-publish data to a minimum.
Analyze the localization of proteomic markers in intact tissue sections
Discover how an advanced imaging platform provides an entire workflow solution for spatial biology
Identify and evaluate novel target candidates for cellular immunotherapy