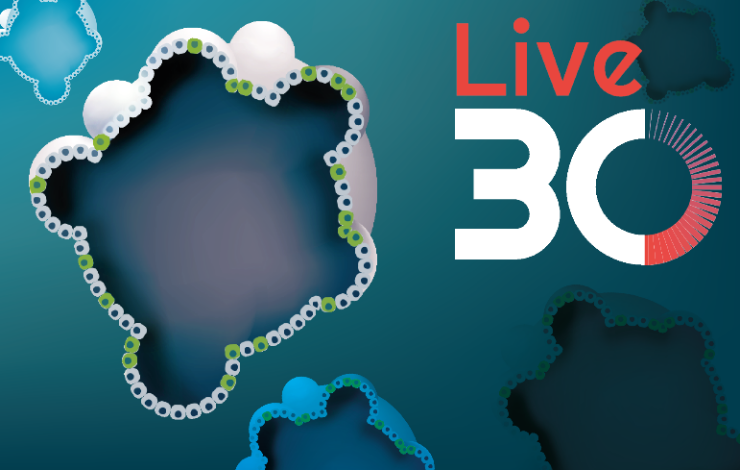 Live30 webinars are thirty minute presentations designed to update you on the latest innovations, applications and data in a fast yet interactive format.
Chimeric antigen receptor (CAR)-T cell therapy has produced remarkable clinical responses with specific B cell leukaemia or lymphoma subsets. In contrast, the therapeutic efficacy of CAR-T cells in solid tumors and haematological malignancies remains challenging. Similarly, immunotherapies such as checkpoint inhibitors have shown unprecedented results in cancer; however, the response remains limited to a small patient population. Biomarkers remain a critical missing link in identifying appropriate candidates for immunotherapy and tailoring immunotherapy treatment regimens.
Currently available preclinical in vitro systems like immortalized cell lines often lack tumor and patient-specific antigen expression that would make them valuable models for biomarker discovery. On the other hand, in vivo models such as genetically engineered mouse models (GEMM) or patient-derived xenotransplant (PDX) tend to be immunologically cold and lack a human immune system component. Patient-derived organoids (HUB Organoids®) are derived from adult stem cells, can be rapidly and directly generated from patient tumor biopsies or resections, and maintain the intra- and inter-tumor heterogeneity lost in conventional in vitro models.
Importantly, HUB Organoids preserve patient-specific tumor antigens and are used in the preclinical phase of immunotherapy development to support the identification of new predictive biomarkers. Last but not least, co-cultures of tumor-derived organoids and autologous patients' immune cells can be established for immuno-oncology drug screening.
Register to discover:
How the development of patient-derived tumor organoid biobanks with matched normal counterparts has enabled the discovery and testing of bispecific antibodies and engineered T cells
How to set up tumor organoids and autologous or non-autologous T cell co-cultures for immunotherapy screening
The development of a high content imaging platform for cell based screening with multiple read-outs
Future perspectives on the development of novel tumor organoid biobanks for Immuno-oncology applications