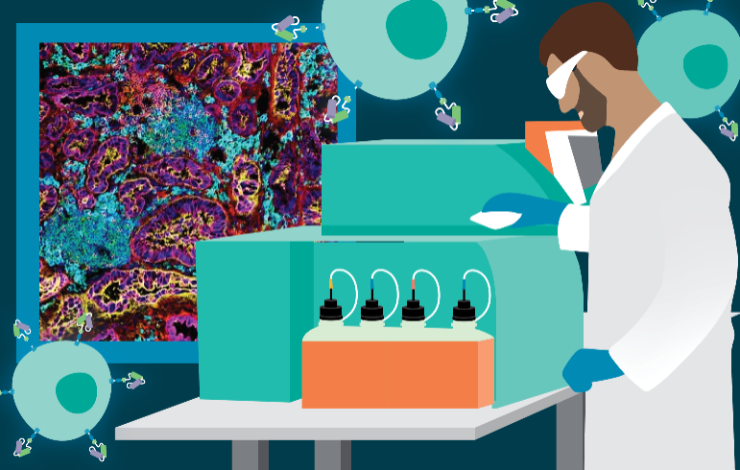 Join Dr. Daniel Schäfer, Team Coordinator R&D at Miltenyi Biotec, as he talks us through a recent and exciting development in the fight to make cancer history.
Making use of the innovative MICS (MACSima™ Imaging Cyclic Staining) technology, Dr. Schäfer has managed to bypass a major roadblock prohibiting effective cellular immunotherapy of pancreatic ductal adenocarcinoma: a lack of suitable tumor-specific antigens.
This research has allowed the positive identification of four target candidates from among 371 antigens, and the subsequent generation of 32 CARs to evaluate for therapeutic approaches. Dr. Schäfer will explain not just how this was accomplished, but also how CAR T cell activity was evaluated in vitro, and promising constructs in vivo, with efficacies ranging from stabilized disease to complete tumor eradication!
Dr. Schäfer's approach offers a tantalizing glimpse at the new possibilities opened by the introduction of the MACSima Imaging Platform.
How MICS technology with the MACSima Imaging Platform enables ultrahigh-content imaging
How ultrahigh-content imaging helps to identify CAR targets
How this technology can be combined with flow cytometry and bioinformatic expression analyses
How this approach was used to identify 4 target candidates for CAR T cell- based immunotherapy of PDAC