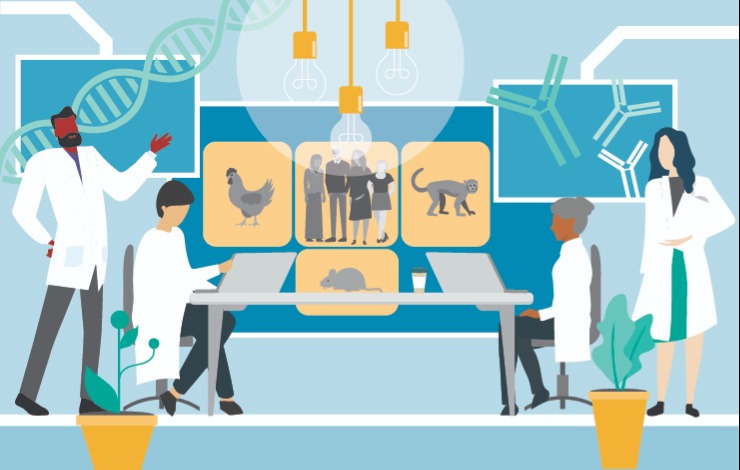 The successful clinical application of antibody-based therapeutics initially triggered the generation of various high-throughput and reliable antibody discovery platforms, each with its own unique advantages.
Today, as the immuno-oncology field strives to develop the next wave of safe, efficacious antibody therapeutics, the question has become: how can we best leverage these tools and approaches to maximize the potential for success in both translational and clinical R&D?
During this webinar, ImmunoPrecise Antibodies (IPA) will present a case study exploring the high-throughput identification of genetically distinct, target-specific antibodies as the driving force behind a streamlined, end-to-end antibody discovery and development pipeline. A multi-stakeholder panel including industry experts and a leading immuno-oncology clinician will then discuss key considerations for novel antibody therapeutic research from the clinical development perspective.
Attendees will discover:
How to run a solid and strong antibody discovery campaign in a relatively short timeframe.
The direct correlation between the success of a complex antibody discovery campaign, the robustness of the antibody discovery technologies used, and optimized developability analysis.
How to overcome tolerance issues, allowing for more reliable preclinical evaluation of lead candidates without reliance on surrogate antibodies.
Keys to preparing for translational and clinical success with novel antibody-based therapeutic technologies.